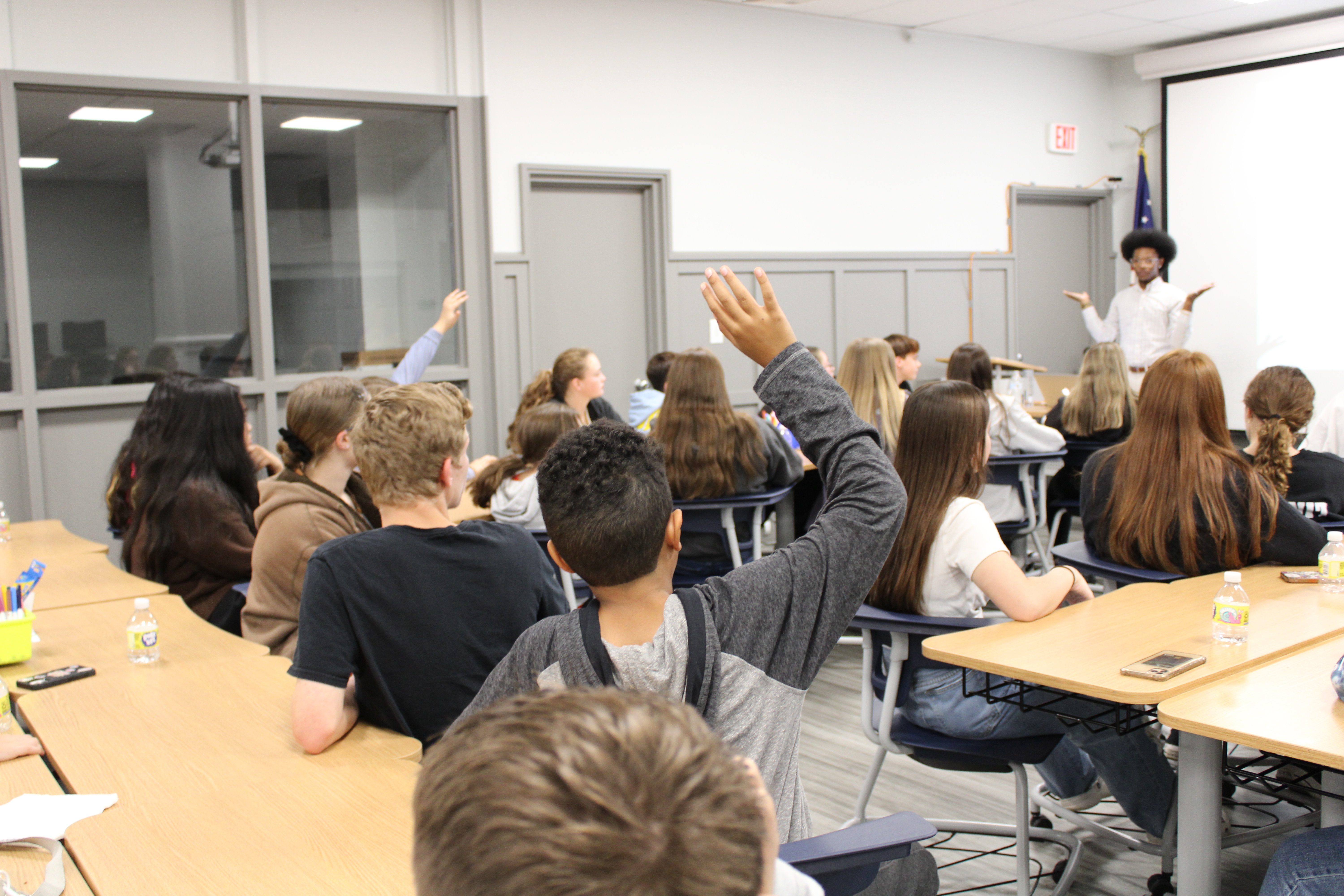 On Wednesday, November 9, DLFF hosted its 2nd Annual Pathway Scholar Workshop at Conwell-Egan Catholic High School (CEC). Sixty DLFF Pathway Scholars were in attendance from eight different partner Catholic elementary schools in Lower Bucks County. This year's workshop was based around the theme of initiative, which is one of the five core character traits that DLFF encourages within its scholar program.
The workshop began with a welcome from DLFF's Executive Director, Sue DiLisio. After the scholars enjoyed dinner, DLFF's Performing Arts Development Director, Jahmai Person organized a fun and interactive lesson about 'taking initiative'.
The scholars then broke into assigned groups where Ms. Kathy Shegda, DLFF Director of Educational Services, prompted each scholar group to organize a Greeting Card Project for an assigned organization at their individual Pathway Elementary School. Scholars put their heads together to come up with a plan on how they would execute this project, then made holiday greeting cards to be distributed at their assigned organizations this December.
It was a great event to bring our Pathway Scholars together and take initiative on a service project that will benefit a number of DLFF partners and local non-profit organizations, including A Woman's Place, The Ivins Outreach Center, Ronald McDonald Charities, The Christmas Gala, Family Service Association of Bucks County, Juniper Village, Camilla Hall, Cradle of Hope, and Chandler Hall.
Special thanks to Russo's Pizza located in New Hope, PA for generously supplying the delicious pizza for the Scholars!