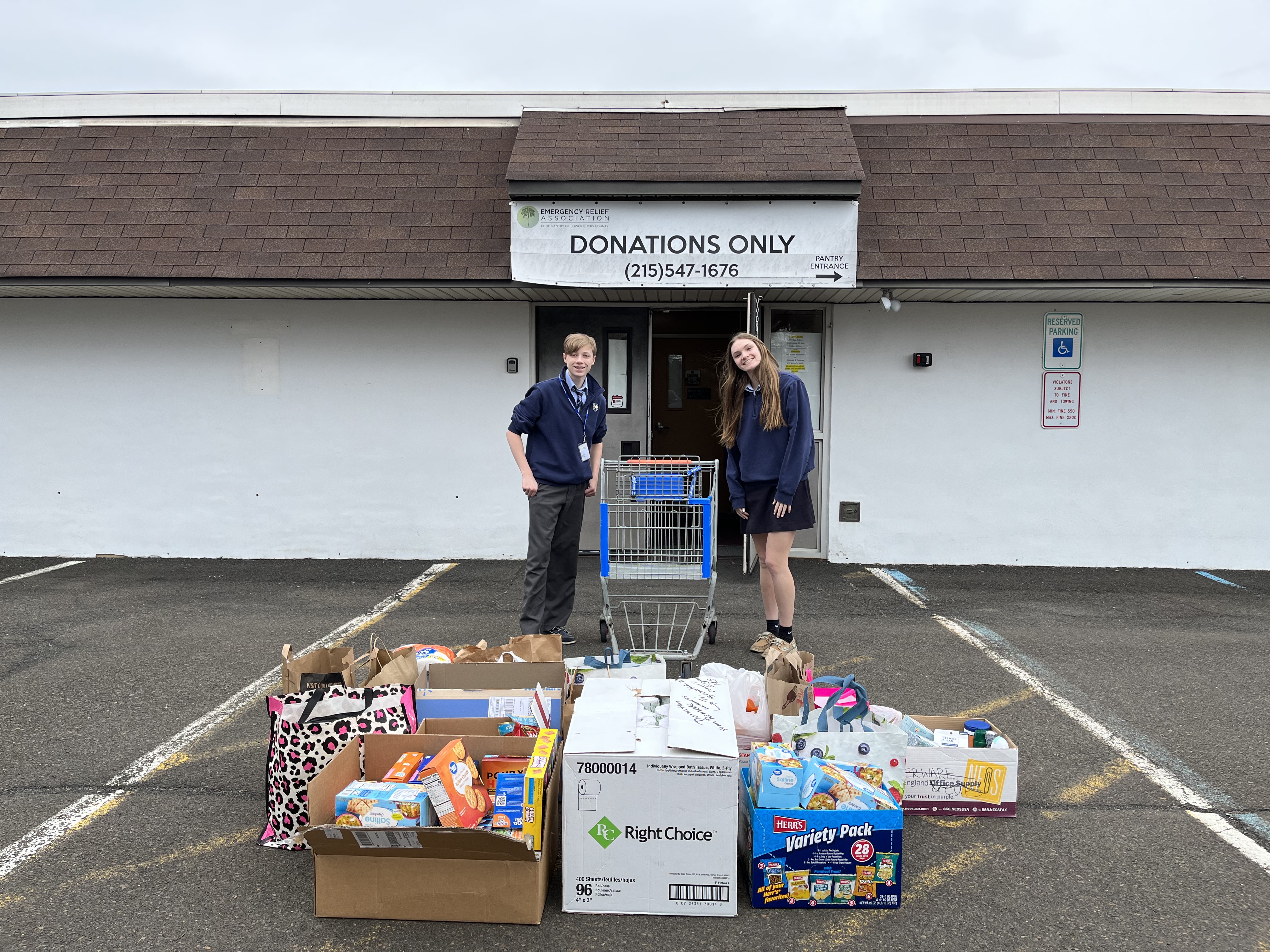 This spring, CEC scholars Jon Hall and Brooke McFadden led a collection of personal care products for the Emergency Relief Association (ERA) Food Pantry of Lower Bucks.
Collected items included:
Shampoo/conditioner
Toothpaste (adult and child)
Body wash/bar soap (adult and child)
Feminine hygiene products
Toilet paper

Thank you to all who generously who participated. We are thrilled to announce that were able to collect 215 pounds of donations!
"The need for food in our community has greatly increased recently due to the high cost of food and government benefits have also stopped," said Pantry Manager Mrs. Shanberg. "Families are having a difficult time making ends meet. We are currently seeing approximately 270 households a month which includes 1300 family members. Families do not have the extra money to purchase non-food items such as soap, toothpaste, toilet paper, etc."
DLFF is proud to support the ERA Food Pantry and other local organizations that allow our scholars to donate their time, resources, supplies, or skills.