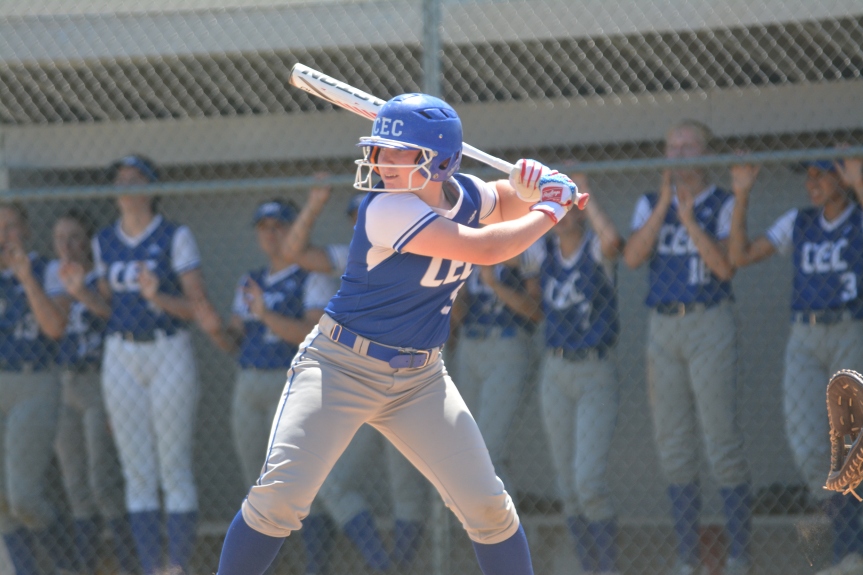 Congratulations to Conwell-Egan (CEC) Senior Katey Brennan who was named the 2023 Scholar Athlete of the Year by the CEC Sports Hall of Fame Committee. Currently ranked 11th in her class, Katey's impressive resume is everything and more when you think of a scholar-athlete.
Katey has been a member of Student Council, Basketball, Softball, Soccer, and Spirit Night for all four years at CEC. Katey was selected as this year's recipient by the Sports Hall of Fame Committee after seniors were invited to apply this past fall.
In just one year of playing soccer, Katey was named Third Team All-Catholic as a goalie. As a sophomore, Katey was named First Team All-Catholic, All-County (Courier Times), and All-Area (Trentonian) for Softball. As a junior, she was named Captain of the Varsity Softball team, was also a Carpenter Cup Selection, and was named First Team All-Catholic, Philadelphia Catholic League MVP, First Team All-County, First Team All-Area, and All-Area MVP by the Trentonian. In addition, she was named First Team All-State and helped lead her team as the first PCL softball program to get to a PIAA State Championship game where they placed second. Katey is headed to Seton Hall University this fall where she will be continuing her softball career.
Congratulations, Katey!