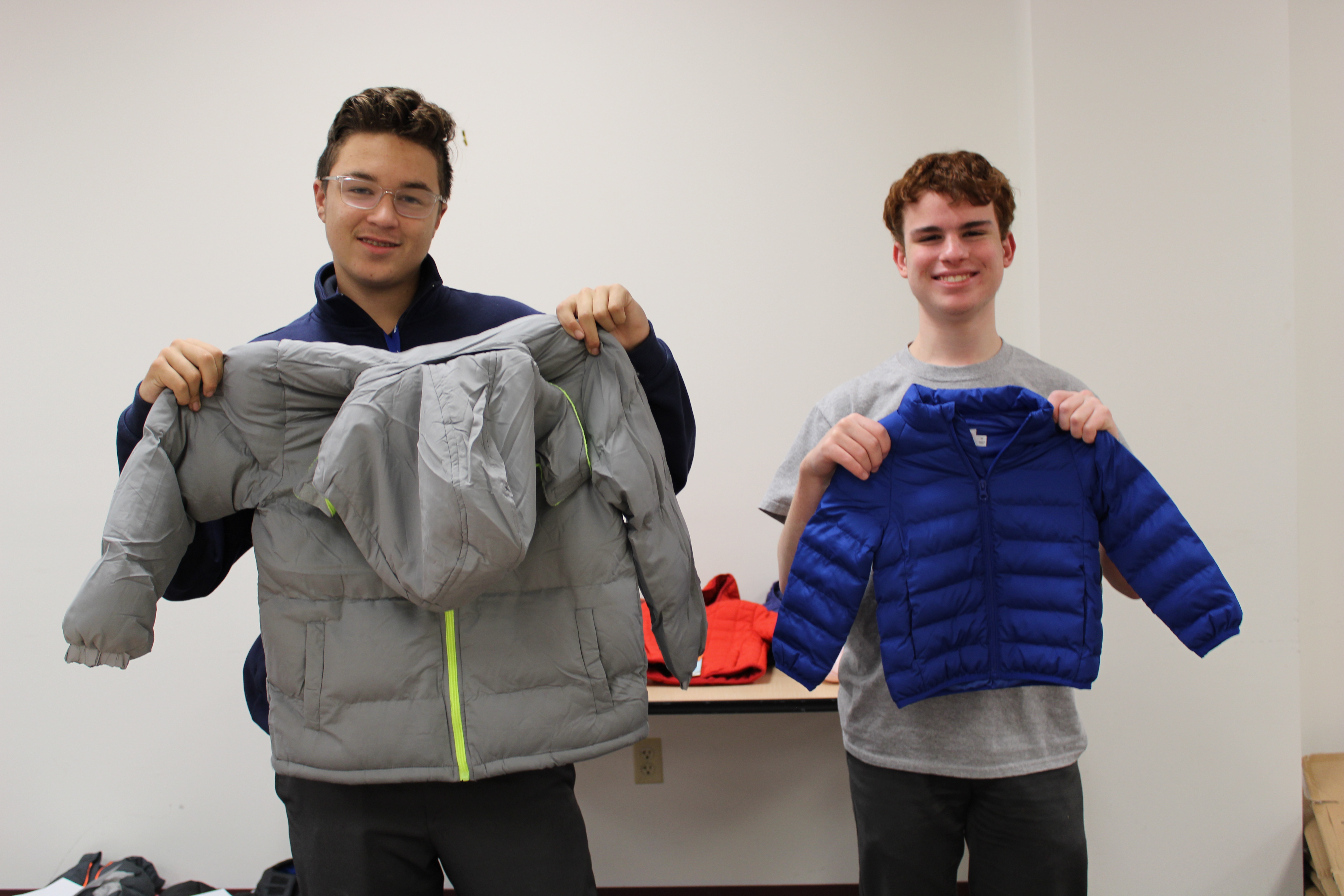 "One warm coat makes a difference"
The Danaher Lynch Family Foundation (DLFF) partnered with the Family Service Association of Bucks County this fall, organizing a Children's Winter Coat Drive.
Family Service is one of DLFF's four service team organizations, led by DLFF's Executive Director, Mrs. Susan DiLiso. DLFF/CEC Scholars were able to choose a service team that they wished to work with back in early September. Quarter 1 found the Family Service scholar team supporting the organization in a variety of ways. Students worked either on site at the Bucks County Emergency Shelter or organized, planned, and carried out support for the Family Service Children's Coat Drive.
The Coat Drive from start to finish was a combined total of 14 service hours from all of the students involved with this project. The Coat Drive collected brand new children's winter coats for families in need that currently work with the Family Service organization in Levittown. The collection ran from October 24 through November 4. The project was led by CEC Senior Scholar Brendan Lynch and teammates Josh Grodsky, Ben Blaskopf, and Ryan Rutledge. Ryan Seger, Antonio Carmona and Calleigh Joyce helped sort the coats at the Family Service corporate office. Scholars Chris Kane and Cole Pustay also helped with the project.
Participating community partners who hosted donation boxes for the drive included Conwell-Egan Catholic High School, Flowers by Jennie Lynne, Advantage Auto Tags and Insurance in Langhorne, Fallsington Historical Society, St. Mark School, St. Ephrem School, and St. Michael the Archangel School.
The coat drive wrapped up on November 9, with a grand total of 75 children's coats collected by DLFF partner organizations, along with $150 in contributions towards the drive.
The students participating in the coat drive learned a great deal about planning, communicating, and organizing while seeing the difference that they can make for their community through awareness and effort.
DLFF would like to thank Family Service for their partnership on this project, our DLFF scholars for all of their hard work, our partner organizations for helping us collect the coats, and to all the donors who contributed to the coat drive.