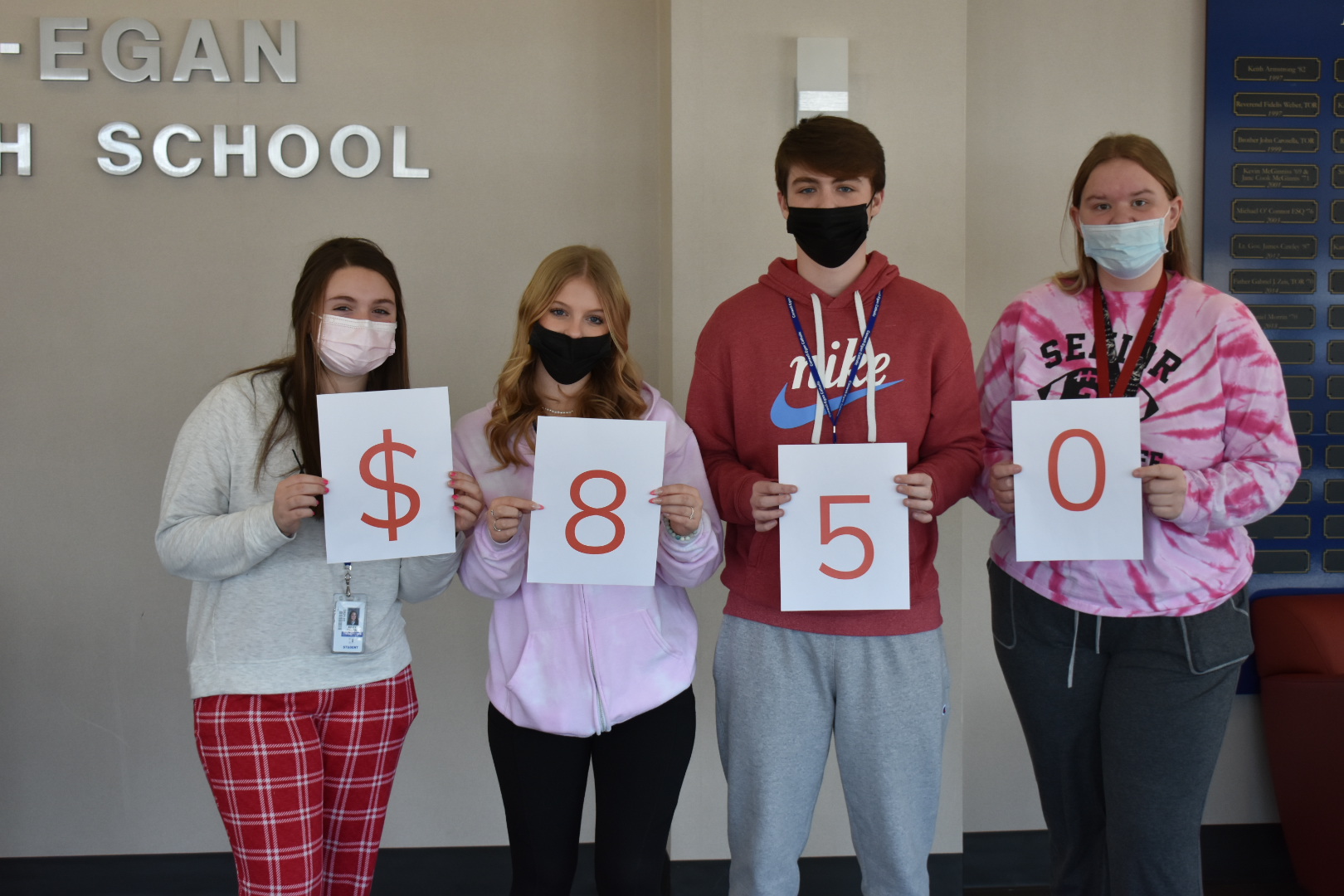 "Individually, we are one drop. Together, we are an ocean." -Ryunosuke Satoro
With the help of the CEC student body, DLFF scholars were able to raise a total of $850 for the Children's Hospital of Philadelphia (CHOP)!
It all starts with an idea:
Special thanks to Kylie Delfin, CEC Class of 2025, for taking the lead on this wonderful project. Kiley reached out to her DLFF, mentor Mrs. Lynch, with a suggestion to do a fundraiser "Pajama Day" for Children's Hospital of Philadelphia (CHOP). With Mrs. Lynch's help, Kiley's idea was brought to life.
DLFF scholars collected money for CHOP's Children's Fund during all lunch periods the week of February 7 through February 11. Students who donated were able to wear Valentine's themed pajamas on Monday, February 14. DLFF would also like to recognize and thank Courtney Anderson, Vanessa P. & Scott R. for assisting Kiley with the dress down day collection.
About the CHOP Children's Fund
The CHOP Children's Fund closes the gap between resources and breakthroughs. Gifts to the Children's Fund are unrestricted, meaning the funds are used where the need is greatest. It touches all areas of Children's Hospital of Philadelphia, and furthers the hospital's mission. Learn more at www.chop.edu/giving/our-campaign/childrens-fund.