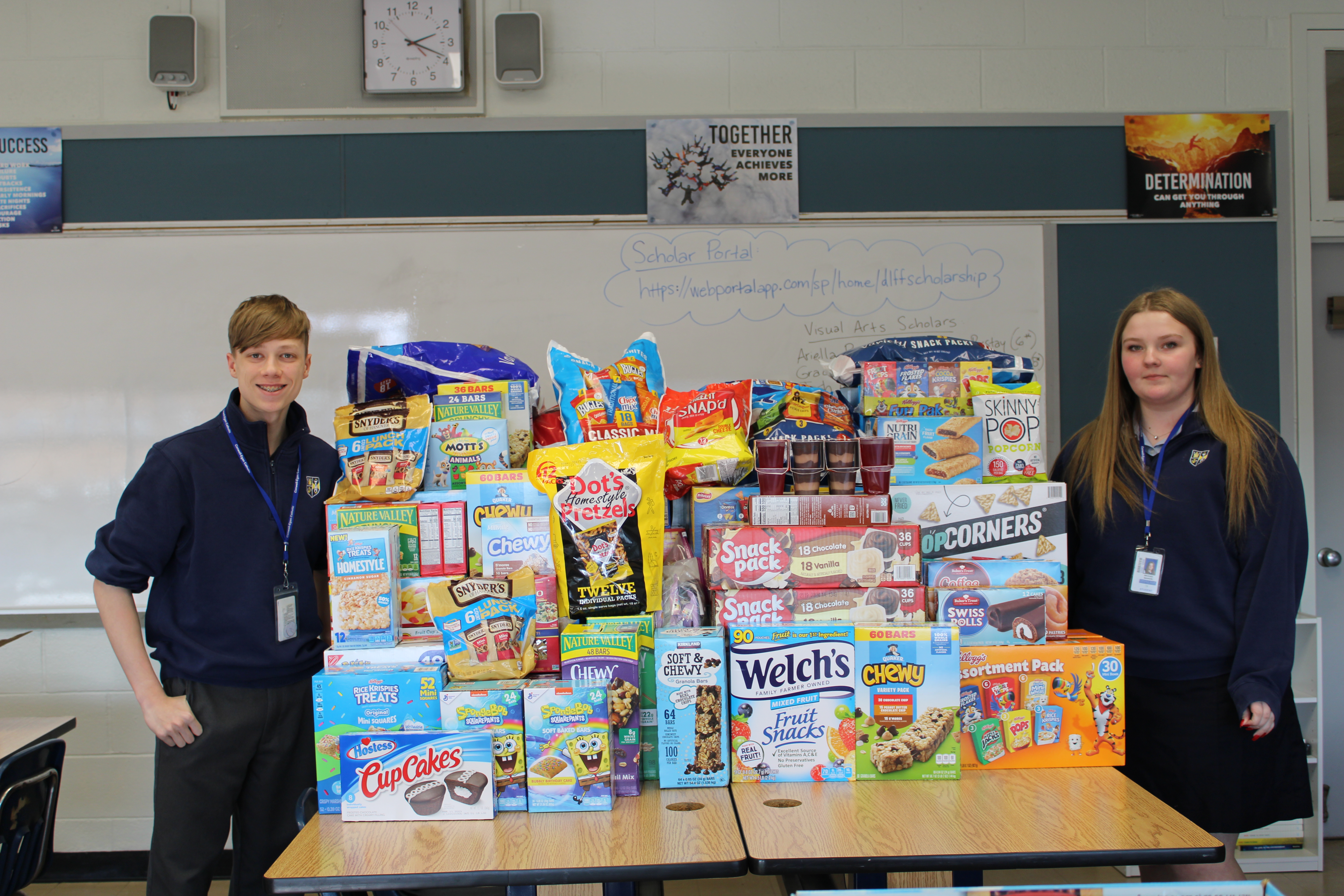 Jon Hall (left) with Brooke Bannon (right)
DLFF/CEC Scholars recently hosted a Snack Drive to help collect snacks for the Ronald McDonald House Charities of the Philadelphia Region (RMHC). RMHC supports families of seriously ill children by creating a community of comfort and hope.
DLFF Scholar Jon Hall (CEC Class of '25) took the lead on this Snack Drive service project, as he approached DLFF with the idea. Jon was inspired by his parents who had volunteered at the Ronald McDonald House a few years ago. "My parents talked about how grateful the families that were staying there were, and how they really appreciated the dinner and snacks that were donated", said Hall. Through Mrs. Hall connected Jon to RMHC, and learned that they were in great need of individually wrapped foods. After hearing that information, Jon and his mother reached out to the manager of the RMHC asking if he could hold a Snack Drive. The Manager at RMHC gave Jon the green light to get started on the Snack Drive and was very grateful for his help.
Jon hit the ground running, creating flyers to promote the drive and setting up all the details. In partnership with DLFF, Jon was able to host the Snack Drive in two schools: Our Lady of Grace School (OLG), and Conwell-Egan Catholic High School (CEC). Jon visited OLG to help inspire the DLFF Pathway Scholars there to plan their snack drive at OLG. DLFF/CEC Scholars Liliana Dias (CEC Class of '23) and Brooke Bannon (CEC Class of '25) also helped Jon setup and execute the drive. The Snack Drive was promoted through various social media platforms, as well as word of mouth, asking family and friends to help donate to the drive.
The Snack Drive ran from Friday, February 21 through Friday, March 3, collecting grab-and-go snacks such as fruit cups, granola bars, individual bags of chips, popcorn, pretzels, and small boxes of cereal. Under Jon's leadership and the support of our Pathway Scholars at OLG, DLFF was able to collect a grand total of 2,798 individual snack items to donate to the RMHC. CEC's individual snacks totaled 2,482, and OLG was 316.
"What I enjoy most about helping others is seeing my service's impact on the organization and those who benefit from their excellent work. There's also the feeling that your service can inspire others to do the same," said Hall. "I would like to thank the DLFF organization, especially Mrs. Lynch and Mrs. Shegda for helping me plan, advertise, and run the drive. I would like to thank all of the people who donated to the drive as well. Without them, a drive such as this would never have been possible. Thank you so very much."
Great job, Jon! Way to take initiative and make a big impact!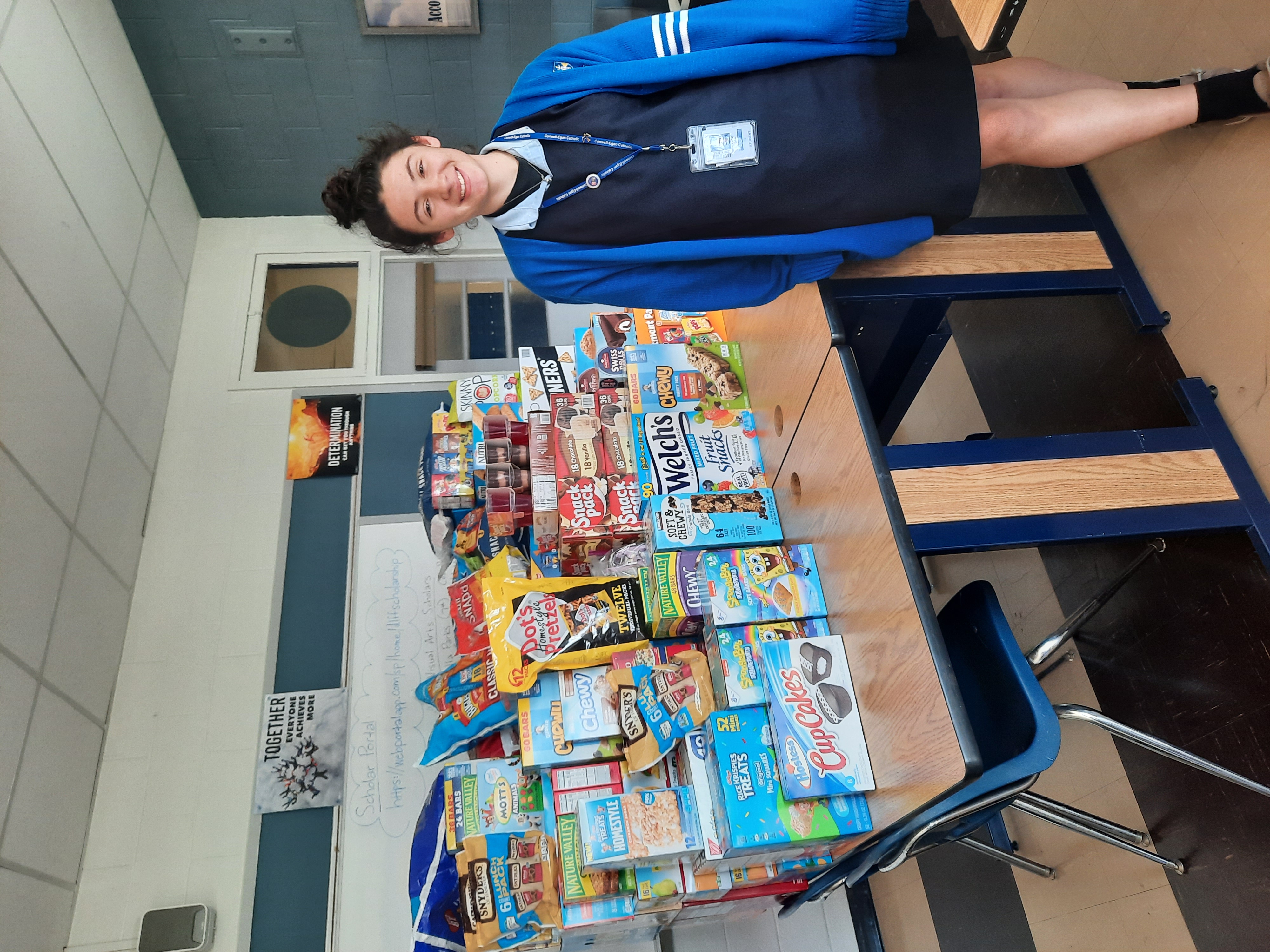 Liiana Dias with the Snack Drive collection.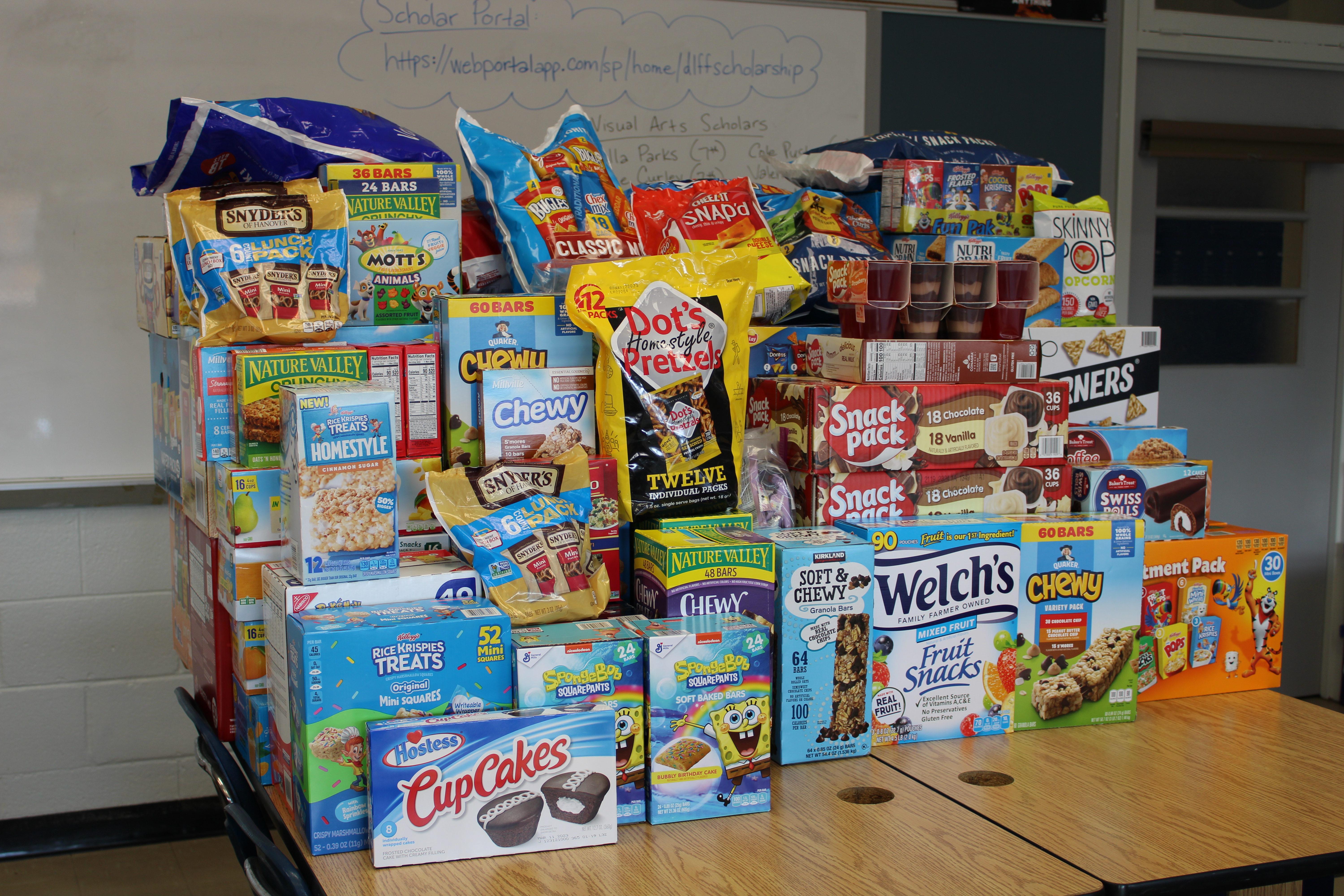 Snakc Drive Collection Total: 2,798 Individually Wrapped Snacks.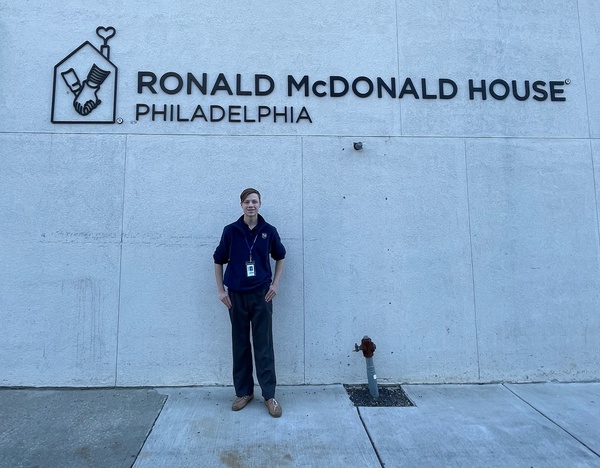 Jon Hall Dropping off donations to RMHC