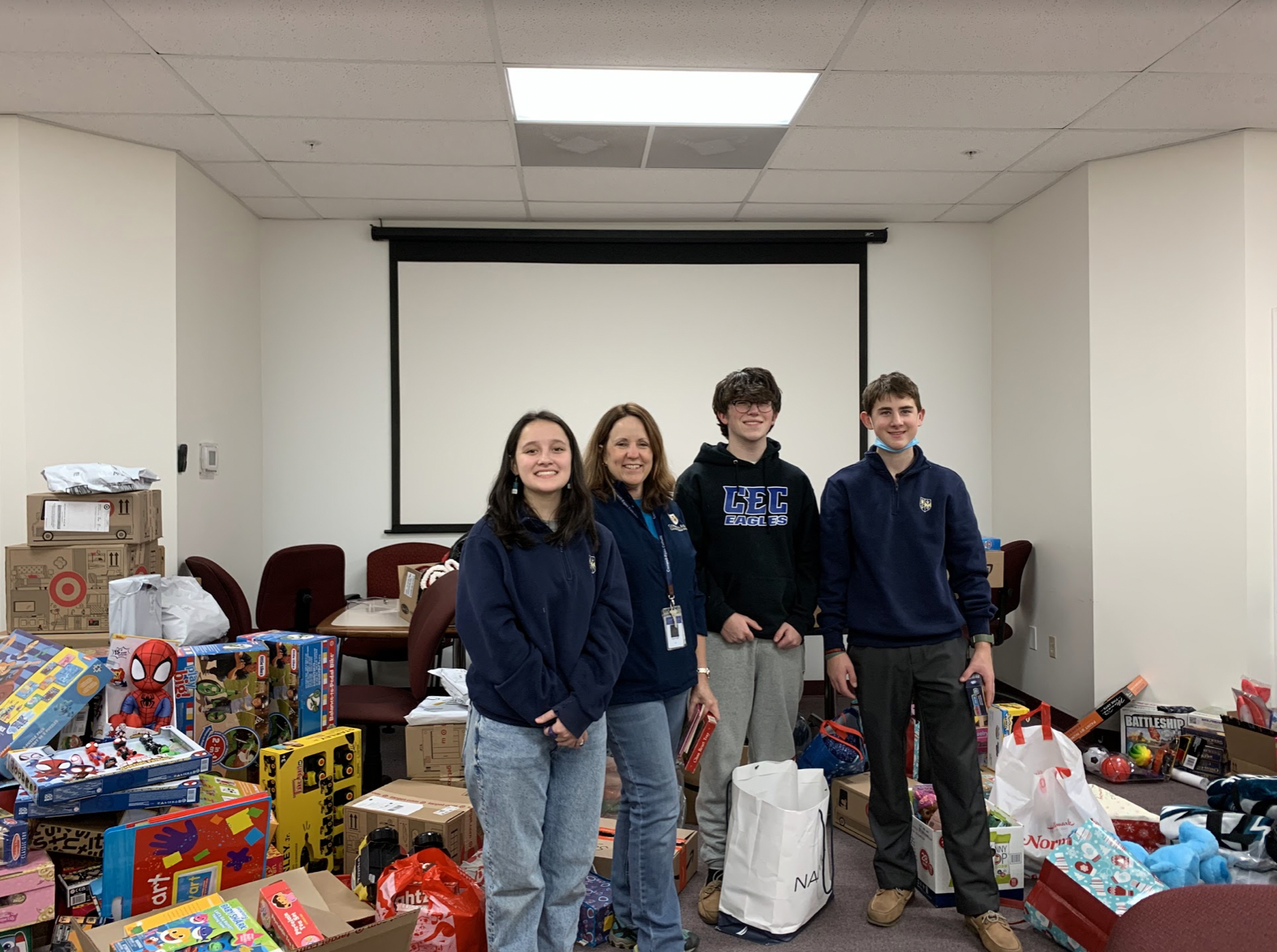 Pictured left to right: Calleigh Joyce, Mrs. DiLiso, Aiden Porter, and Matt Sheridan working at the Langhorne office of the Family Service organization; sorting toys for the Family Service Social Worker's Christmas shop which supports families in the local area.
DLFF Scholars from Mrs. DiLisio's Family Service Scholar Team continued their service with Family Service Association of Bucks County in Quarter 2 as they helped support Family Service's annual Holiday Gift Drive.
The participating DLFF Scholars on the Family Service Scholar Team helped to sort and organize collections of toys and gifts from donations at the Family Service office in Langhorne, PA. Gift donations poured in from various donors, including our DLFF team and partner Holy Trinity School. Over 300 families with children from newborns to teenagers will have a happier holiday season thanks to the generosity of many donors, and the time volunteered by our DLFF Scholars.
A special thank you to Family Service Volunteer Coordinator and CEC alum Anne Marie Richards for all of her help with this special project.
About Family Service:
Family Service offers a variety of programs and services focused on increasing opportunities for adults, protecting seniors, reducing substance use, improving the lives of those with mental illness, preparing children and adolescents for the future, improving the quality of life for those living with HIV/AIDS and much more. To learn more, please visit https://www.fsabc.org/about/what-we-do/