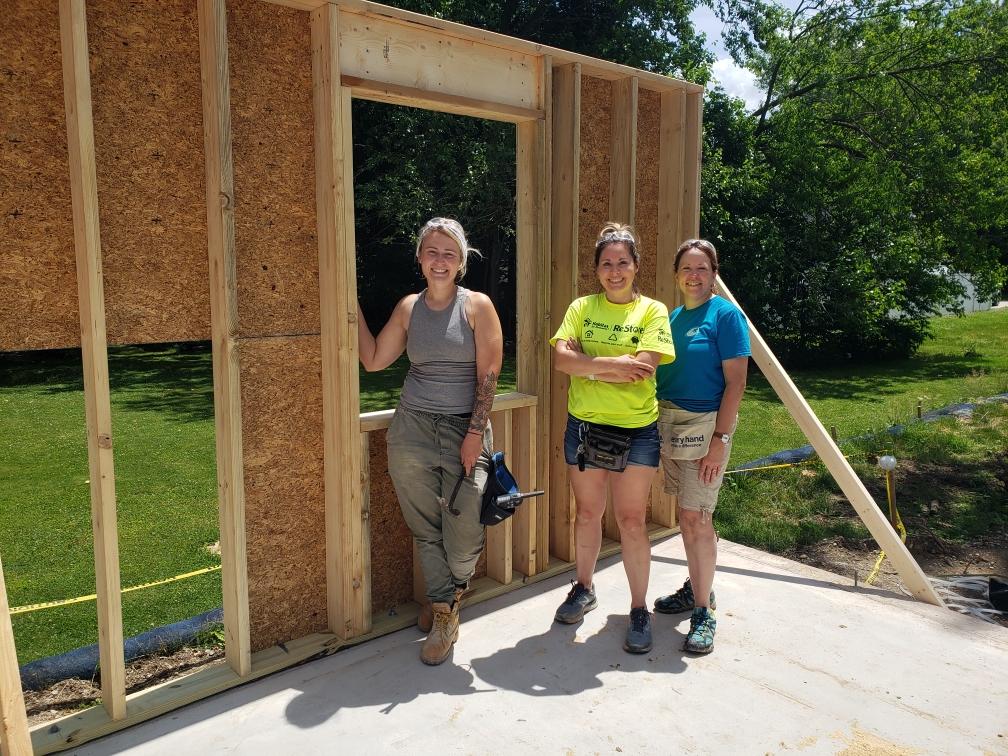 On June 9 and 10, several DLFF employees offered their time, service, and skills to Habitat for Humanity in an attempt to build a home in Bristol for a local family in need . Our DLFF team members worked hard to help erect the walls of this family's home and we all took great pride in the assistance we were providing.
DLFF's Development and Enrollment Associate, Jim Downey, organized this service project for the team to volunteer at. Jim states, "As a member of DLFF's Service Committee, we're always trying to find new ways to serve and engage the communities we operate in. Habitat for Humanity is an organization I've got a lot of respect for and have even personally worked with in the past, but never with a hands-on project like a Build Day. We had the opportunity to build walls that will serve as the foundation of a home for a local family in need. It was a rewarding feeling on multiple fronts. It felt great to be outside in the sun, getting our hands dirty and working hard together as a DLFF Team. But more importantly, it was incredible to know that the work we were doing was going to provide a family with a roof over their heads and hopefully a lifetime of happy memories in that home."
Thank you to the DLFF team members who volunteered their time and effort into making a difference and unleashing potential in our community!
About Habitat for Humanity:
Habitat for Humanity partners with people in your community, and all over the world, to help them build or improve a place they can call home. Habitat homeowners help build their own homes alongside volunteers and pay an affordable mortgage. With your support, Habitat homeowners achieve the strength, stability and independence they need to build a better life for themselves and for their families. Through our 2020 Strategic Plan, Habitat for Humanity will serve more people than ever before through decent and affordable housing.