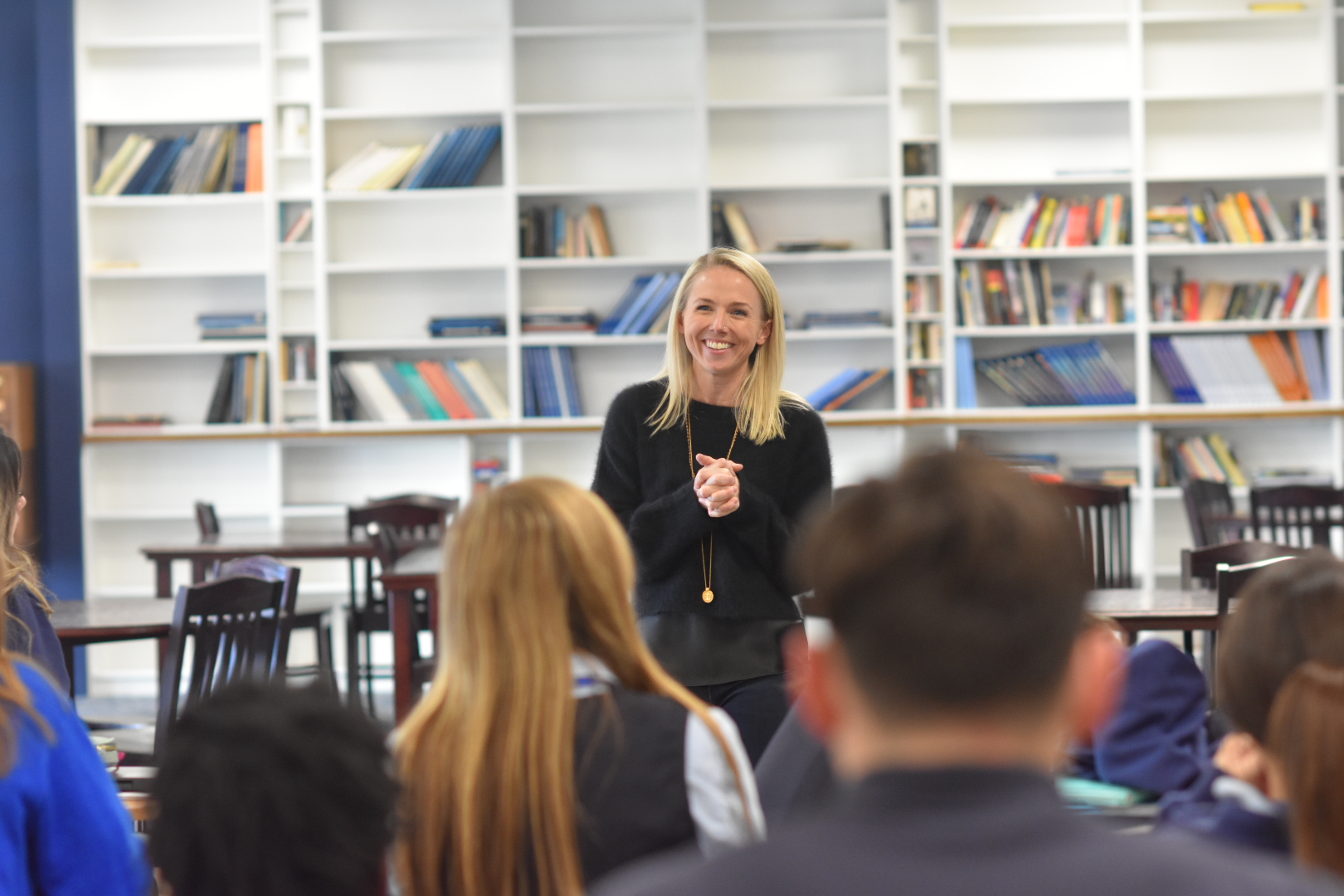 On Wednesday, February 15, Conwell-Egan High School (CEC) was pleased to welcome Morgan McEwen, founder of MorDance - a trailblazing, women-led ballet company striving to innovate, elevate, and diversify the ballet landscape to convey a true reflection of our contemporary world. DLFF is a proud partner of MorDance.
During school periods, Morgan spoke to students about female entrepreneurship and nonprofit work from an artist perspective. Students were eager to learn about Morgan's background and were engaged in topics that she spoke about.
"I am truly inspired by the next generation of young people and young women in particular. They are a generation of listeners and information seekers and I could really see this in the students at CEC. I spoke to them about not fearing failure and disrupting the status quo. I know that when they set out into the world fearless and full of knowledge they will accomplish tremendous things," said McEwen.
We are fortunate to have community partners like Morgan to speak to students about important topics and empower the next generation.
About MorDance:
MorDance is a trailblazing, women-led ballet company striving to advance accessibility, diversity, and creativity in ballet by fostering empowered environments for artistic expression. To learn more, please visit http://www.mordance.org