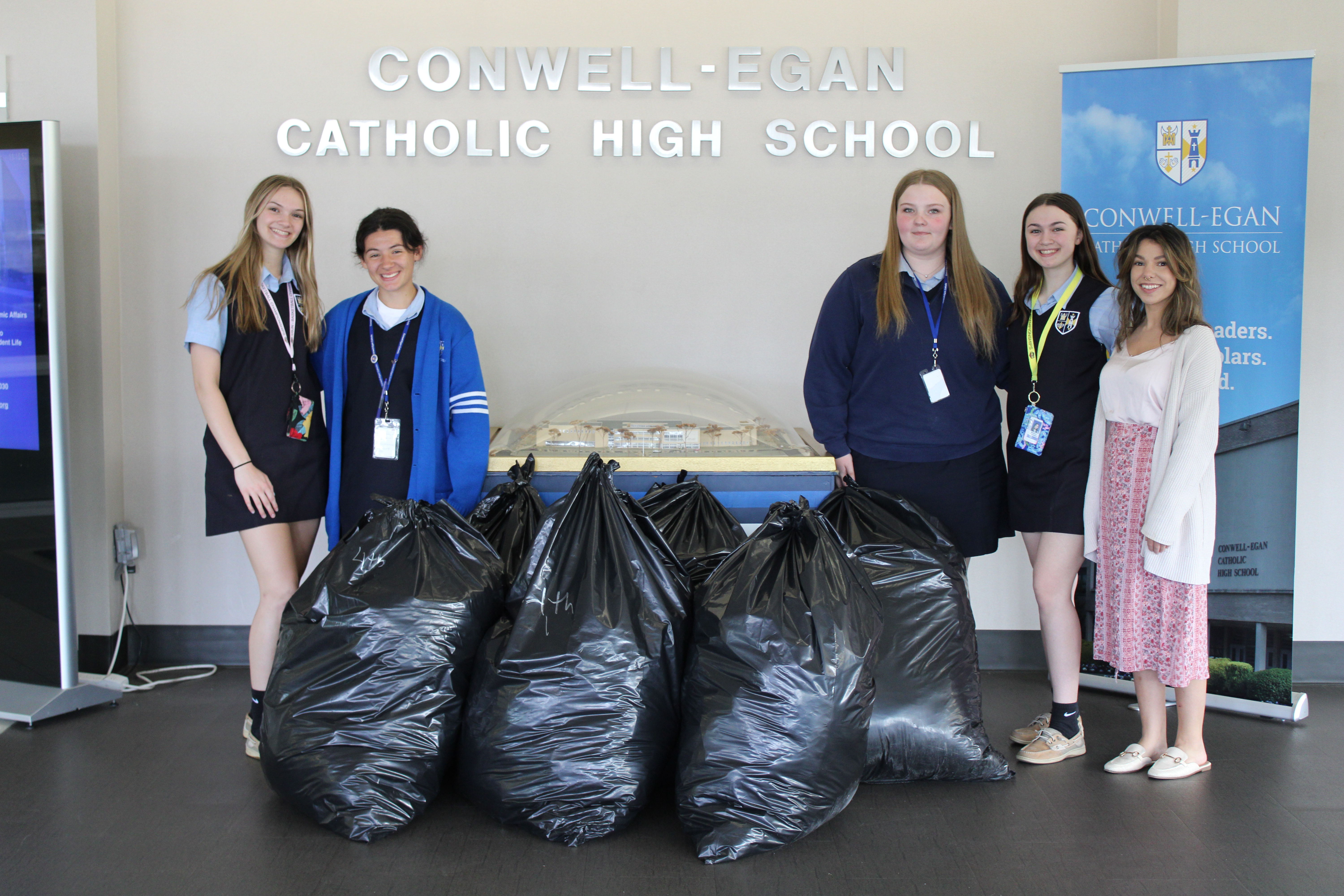 ​​
The third annual Network Of Victim Assistance (NOVA) of Bucks County clothing drive at Conwell-Egan Catholic (CEC) was a great success. Between April 11 through May 15, DLFF CEC Scholars Brianna McFadden ('24) and Brooke Bannon ('25) led the collection along with the help of Brooke McFadden ('24) who helped collect donations, and Liliana Dias ('23) who created the flyer to promote the drive. The team organized a friendly competition…and the effort paid off. The Scholars collected a grand total of 43 large bags of clothes-surpassing last year's collection. In fact, there were so many donations that the clothes were donated to the NOVABucks Thrift Shop as well Green Drop.
NOVA Bucks is a non-profit organization that supports, counsels, and empowers sexual assault and other serious crime victims in Bucks County. The clothing drive benefits NOVA Bucks in two ways: clients are given gift cards to shop for free at the thrift store; and profits from the shop's sales support programs and services for victims of violence.
The drive collected items such as gently used clothing, gloves, hats, scarves, handbags and shoes. All proceeds were raised to help the 1 in 10 children that will experience abuse.
Brianna McFadden, leader of the clothing drive added, "My favorite part about running the clothing drive was seeing all the people willing to help. So many people donated to where we got over 40 big bags of clothes. I am so happy to have been able to run this drive and experience the joy you get when you know you are going to be able to help someone that needs it."
Nova Bucks High School Primary Prevention Coordinator, Katie Sanford visited CEC on Wednesday, May 24 to meet with the scholars who led the drive and to pick up some of the donations.
Fifth period lunch brought in the most donations, equaling 12 donation bags and was treated to Rita's Water Ice for their generous efforts.
"I can't wait for next year to raise more for Nova Bucks and other organizations!" added Co-Leader, Brooke Bannon.
"I am so proud of Brianna & Brooke for taking the initiative to continue this collection at CEC. They were great self-starters and communicated well throughout the project. They sacrificed a lot of their lunch periods and free time after school to organize the donations (which was a very arduous task). This says a lot not only about their character but their commitment to this supporting NOVA's work" added Mrs. Pam Lynch.
Thank you to the CEC students body, staff and the DLFF team who made this clothing drive a success!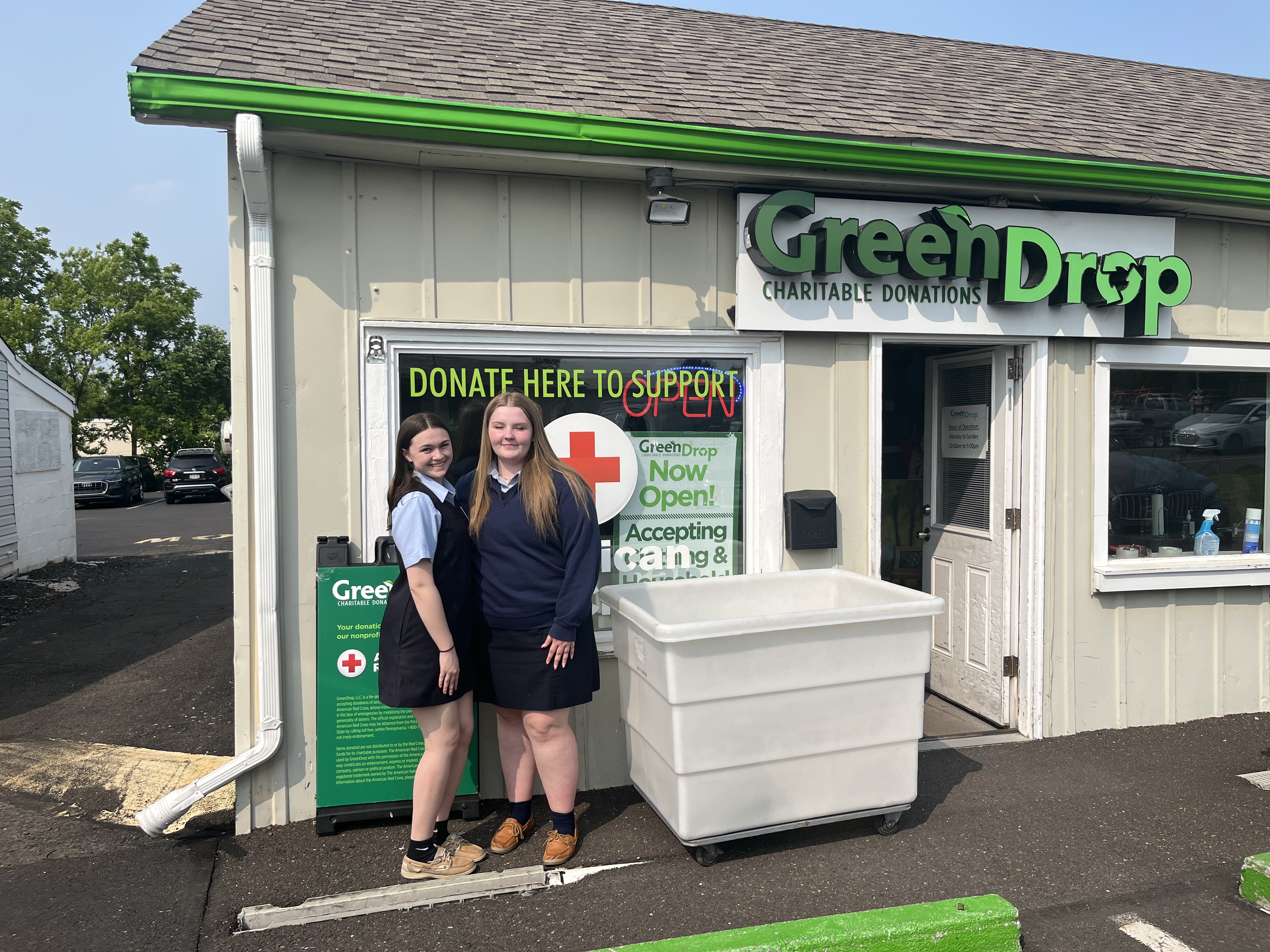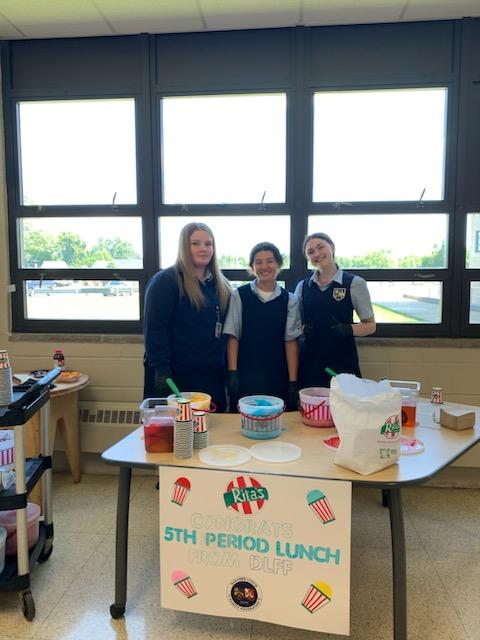 About NovaBucks:
Network of Victim Assistance (NOVA) was founded in 1974 as Women Organized Against Rape (WOAR). It was the first and continues to be the only rape crisis center in Bucks County. During the early to mid-1980's when the federal government began to acknowledge and address the needs of victims of crime, WOAR was expanded to become Network of Victim Assistance, the comprehensive victim service