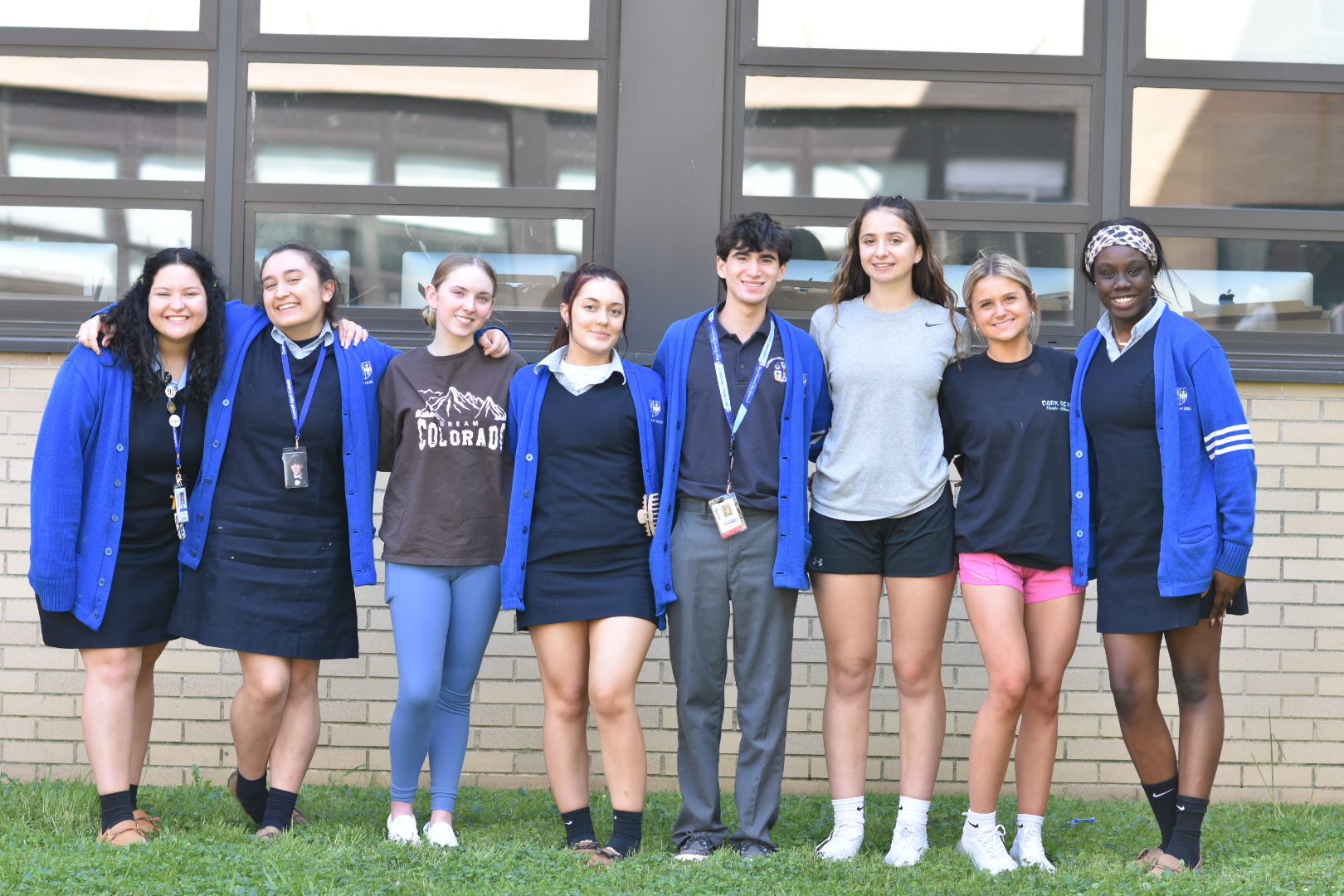 DLFF Scholars and Mentors celebrated an end of year picnic on Tuesday, May 19, in Conwell-Egan Catholic School (CEC) courtyard. DLFF founder Tom Lynch and Executive Director Sue DiLisio reminded the students, especially the senior scholars, to continue with a service mindset throughout the summer and beyond. Lynch encouraged seniors to create their vision and look for their passion while planning their future careers, and to" always give a little more than what's expected".
DLFF Scholars were acknowledged for their year-long service projects, the Student Leadership Council (SLC) members were presented with Leadership pins, and the DLFF Seniors were bid farewell with a yearbook capturing their DLFF memories while at CEC.
"It was a great way to end the year celebrating the DLFF scholar Class of 2022 and acknowledge all of the service events that took place and the impact our students have had on the community this school year," said DiLisio.
Congratulations to our DLFF Scholar Class of 2022.