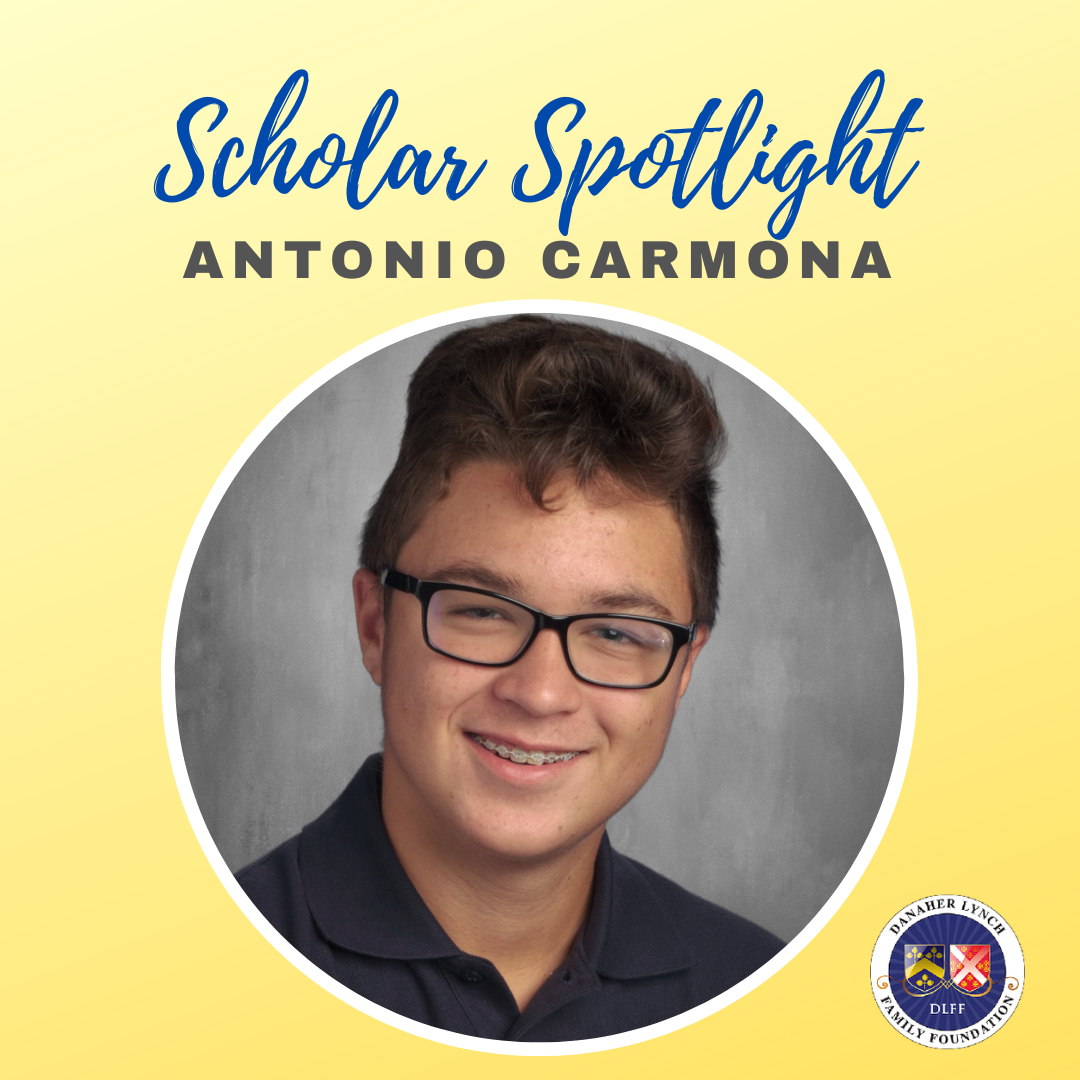 As a part of our Scholar Spotlight series, we sat down with DLFF scholar Antonio Carmona to get to know more about him, and various service projects that he's worked on within DLFF.
Antonio Carmona is a freshman at Conwell-Egan Catholic High School (CEC). Outside of school, Antonio enjoys playing sports with his friends. Antonio is inspired by his father the most due to his focus on his family and his work. Some goals that he has are to get his driver's license and get into a good college.
Antonio has gotten off to a strong start with his commitment to service in our DLFF Scholars Program. He has already been busy working with Mrs. DiLisio and the Family Service team through working at the Bucks County Emergency Homeless Shelter, and at the Family Service corporate office in Langhorne. Antonio chose the Family Service Scholar Team to volunteer with because they help a lot of people in our community.
Antonio and his fellow team members have helped to organize shelter donations as well as supported the Family Service Coat Drive through sorting and organizing new coat donations.
Quarter one Family Service team members were asked to support one of these projects, and as we love to see, Antonio stepped up and did more than what was expected by volunteering for both. Antonio mentions that his favorite thing about community service is that "it is a way to help people that is fun and interesting."
In addition to the volunteer service that Antonio has participated in with his Family Service Scholar Team, he also had volunteered this past summer at Our Lady of Grace's Vacation Bible School. Antonio spent 12 service hours helping guide and assist children throughout the day in activities such as crafts, music, faith lessons, outdoor games, and snacks. "My favorite part about volunteering at Vacation Bible School was seeing all the little kids having fun and being a part of it," said Antonio.
We are fortunate to have students like Antonio in our Scholar Program. "Antonio is a pleasure to work with and we thank him for all of his efforts", said Mrs. DiLisio. "We look forward to seeing what else Antonio will continue to do as a scholar."