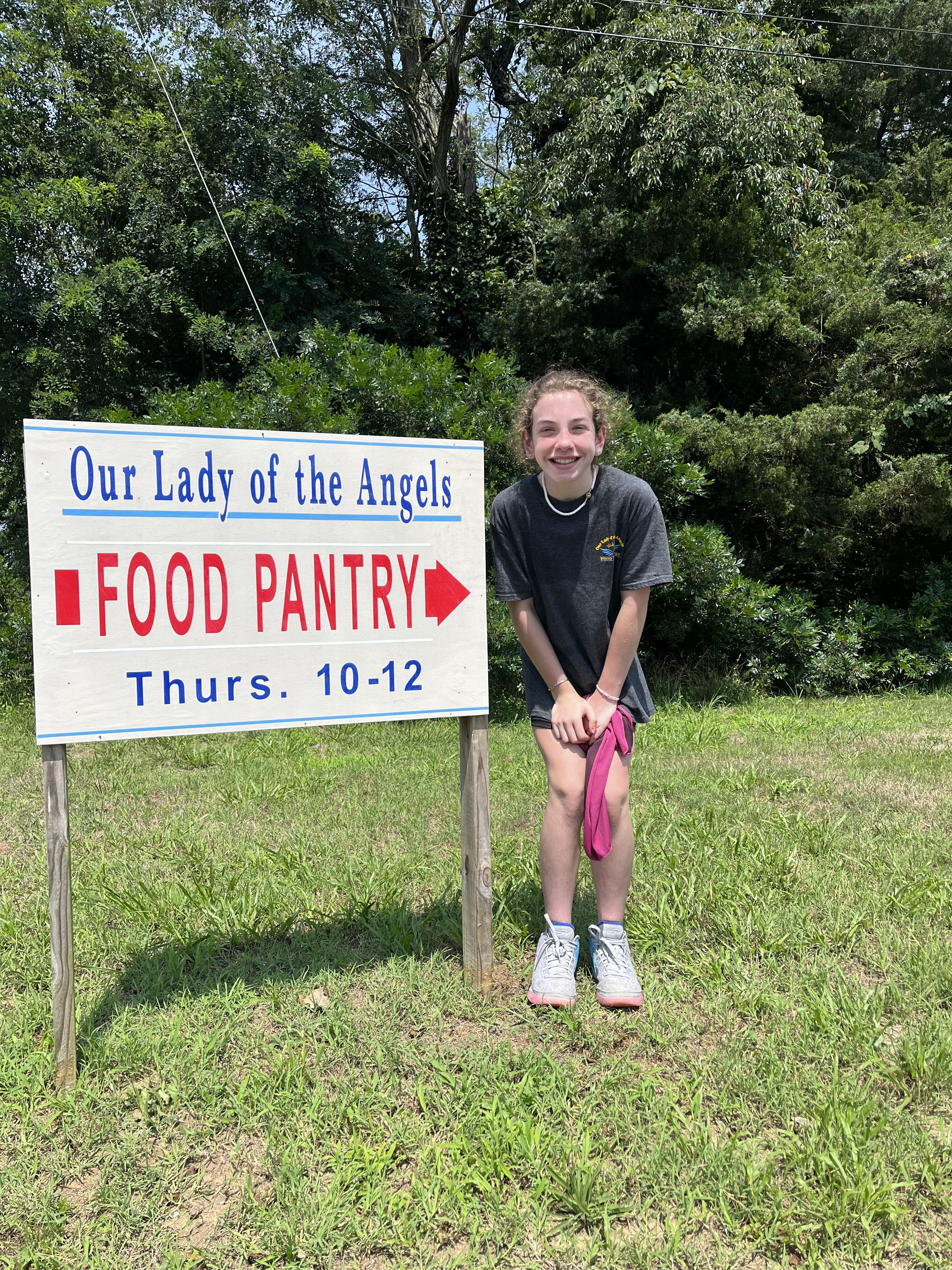 As a part of our Scholar Spotlight series, we sat down with DLFF Pathway Scholar Brooklynn Alessandroni to get to know more about her, and various service projects that she's worked on throughout DLFF's Summer of Service.
Brooklyn Alessandroni is one of DLFF's newest sixth grade Pathway Scholars at St. Ephrem School. In her free time, she enjoys playing soccer and spending time with friends. Brooklynn has big goals for her time within DLFF. She hopes that other kids her age see the hard work she is doing, and encourages them to follow in her footsteps.
This summer, Brooklynn volunteered at Our Lady of Angels (OLA) food pantry in Cape May, NJ. Brooklynn admits that the food pantry is her favorite place to volunteer. "I really enjoy working at the pantry," says Brooklynn "You don't realize how many people are in need. Sometimes even a smile makes someone's whole day."
Brooklynn took several steps to ensure the success of her volunteer opportunities. First, giving 100% of her attention each day. Second, she made sure to keep things organized. Finally, Brooklynn got to know the other volunteers as they all engaged in a service opportunity that made themselves and others happy.
Brooklynn began her time with OLA after her Grandmother gave her the inspiration to start volunteering at the food pantry. Brooklynn says the person who inspires her most is her Grandmother. "She is always there to listen and give good advice. I love it when we work together on community service projects."
We asked Brooklynn what the end result of her volunteer opportunity was, and her response is nothing short of inspiring. "There is never really an end as long as there is a need for food and supplies.I think that the more people that know about the pantry being there will help us more," she added. "People can donate items and their time. Everything helps."
Congratulations and excellent work, Brooklynn! We cannot wait to see all the amazing work you continue to do.