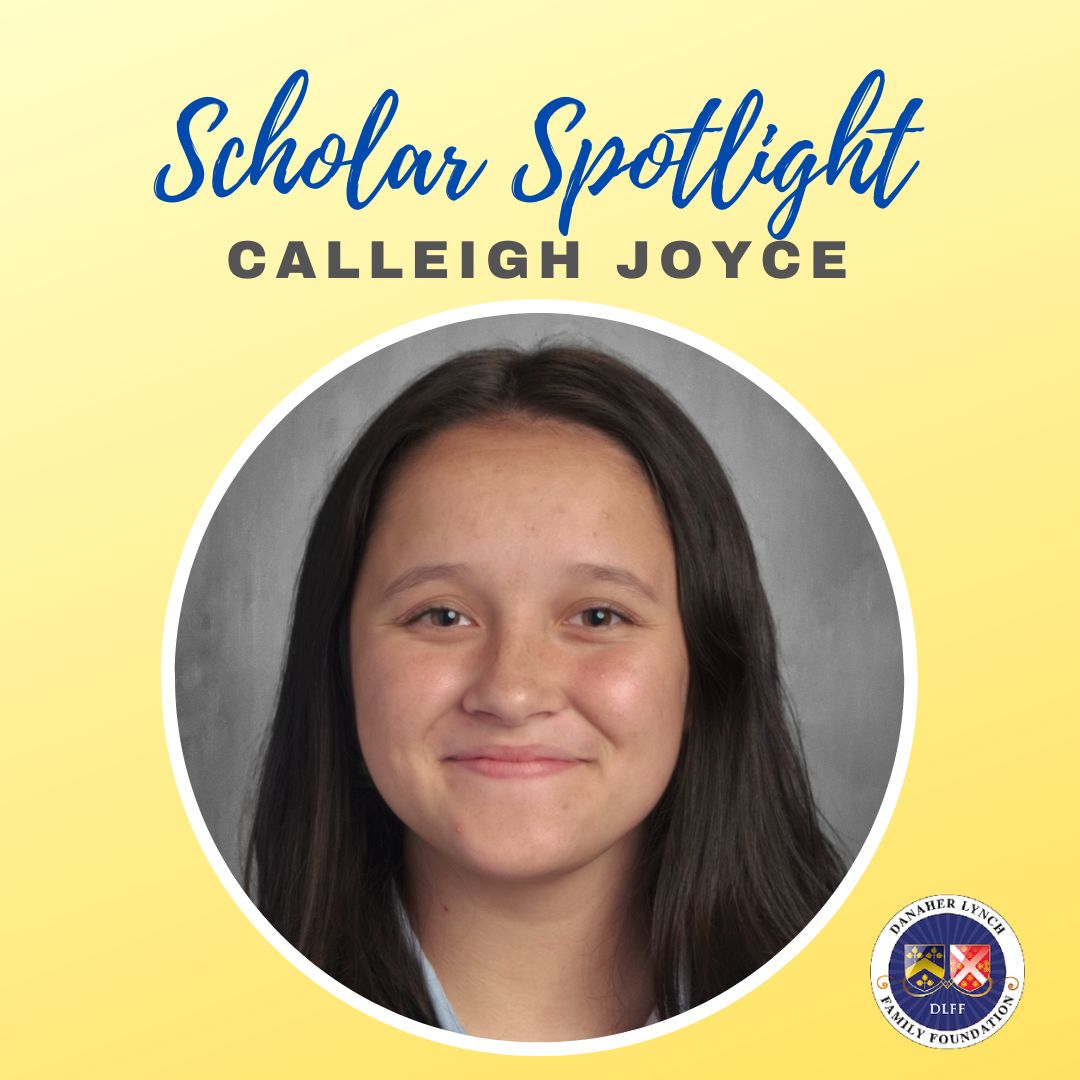 As a part of our Scholar Spotlight series, we sat down with DLFF scholar Calleigh Joyce to get to know more about her, and various service projects that she's worked on within DLFF.
Calleigh is a Sophomore at Conwell-Egan Catholic High School (CEC). Outside of school, Calleigh enjoys listening to music, painting, researching physics, and exercising. Calleigh mentions that one of her biggest accomplishments is being ranked first in the three semesters of high school that she has completed thus far.
"I didn't intend on ranking this high, but it is certainly something that I am proud of as it shows how hard I work in my academics," said Calleigh. Calleigh has proven her intelligence and capabilities as a student at CEC and as a DLFF Scholar.
Calleigh mentions that she has a great passion for physics, "It is no surprise that the greatest minds in the field are those that inspire me the most. People like Richard Feynman, Albert Einstein, and Erwin Schrödinger are major inspirations for me to continue learning about how our universe works. Hopefully, one day I will contribute to science as much as they have".
Calleigh has been selected to be spotlighted for her continued commitment to service within the DLFF Scholar Program. "I love the impact that community service has. It is nice knowing that I have done all that I can to help my fellow person. Some people are not as fortunate as others and I believe that it is every person's duty to help whenever possible. Kindness is sorely lacking in this society, but I have the opportunity to make the world a better place through community service," said Calleigh.
Early on in her freshman year, Calleigh was eager to serve the community. One of the many projects that she has been involved in includes the Bucks County Homeless Shelter, volunteering at the food pantry and in the garden. Here, Calleigh has helped organize food items in the pantry and other miscellaneous items in the garage and shed. This past summer, Calleigh helped plant vegetables in the Emergency Shelter Garden to be harvested for the shelter's chef. "These activities help support the Bucks County Homeless Shelter to continue to be productive and help others in need. I really enjoy my time there and hope to continue volunteering with them outside of DLFF," said Calleigh.
After graduation, Calleigh plans to work towards a PhD in physics and get into research and development where she could become a theoretical physicist, "I find physics to be quite interesting and it would be my dream to study it for the rest of my life," said Calleigh.
"Calleigh is a joy to have in the DLFF Scholars Program. Not only is Calleigh strong in her communication skills, but she also exemplifies accountability, initiative, and leadership while working with our service partners. Calleigh is committed to whatever she is working on and is always willing to do more than what is expected. She has worked multiple hours over and above the expected DLFF quarterly service commitment. I am very pleased to see Calleigh recognized for her strong work ethic and character as a DLFF Scholar," said Susan DiLiso, Executive Director of DLFF.