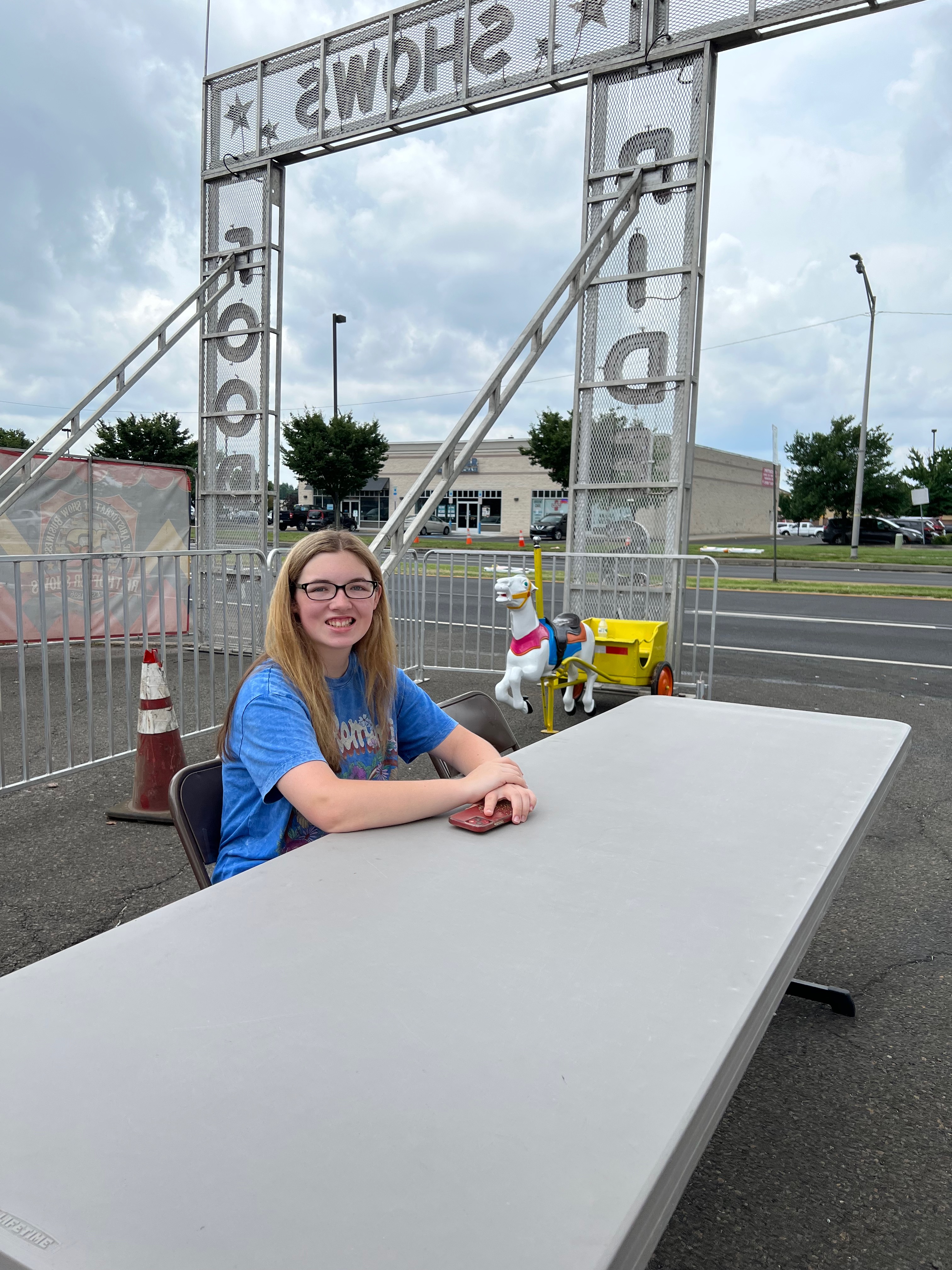 Chloe Secoda '27 volunteering at St. Michael the Archangel's fair.
As a part of our Scholar Spotlight series, we sat down with DLFF scholar Chloe Secoda to get to know more about her, and various service projects that she completed this summer.
Chloe Secoda is a DLFF scholar and incoming freshman at Conwell-Egan Catholic High School. This summer, Chloe volunteered regularly with St. Michael the Archangel and the Levittown Library. One of Chloe's favorite things to do is curl up and get lost in a good book with a cold drink to help her cool off from the summer heat. With a love of books it is no wonder why she chose to volunteer for five weeks at the Levittown Library. As the saying goes: find a job you like and you'll never work a day in your life.
"My family believes in giving back to the community, and what better way than to be a volunteer for my church," Chloe says of her projects. "As for the library, I attended the after-school and summer programs with my Grandmom, who currently has dementia. Being a volunteer at the place we made so many memories together is a way to honor her and her legacy."
Chloe says her volunteer opportunities taught her how to practice patience and understanding in order to make the day successful. "Even when I was frustrated, I knew that the end goal was worth it," added Chloe Chloe had a positive experience and is able to look back and smile. "I just love giving back to my community, and I can appreciate these events even years after they happened as great opportunities."
As for what's next, Chloe has big plans for her future within DLFF. "One of my goals for my DLFF experience is to rally my non-DLFF classmates at CEC to participate in service projects. We all live in this community and we all should give back to it."
A job well done, Chloe! Congratulations on all your hard work. We cannot wait to see what you do next!