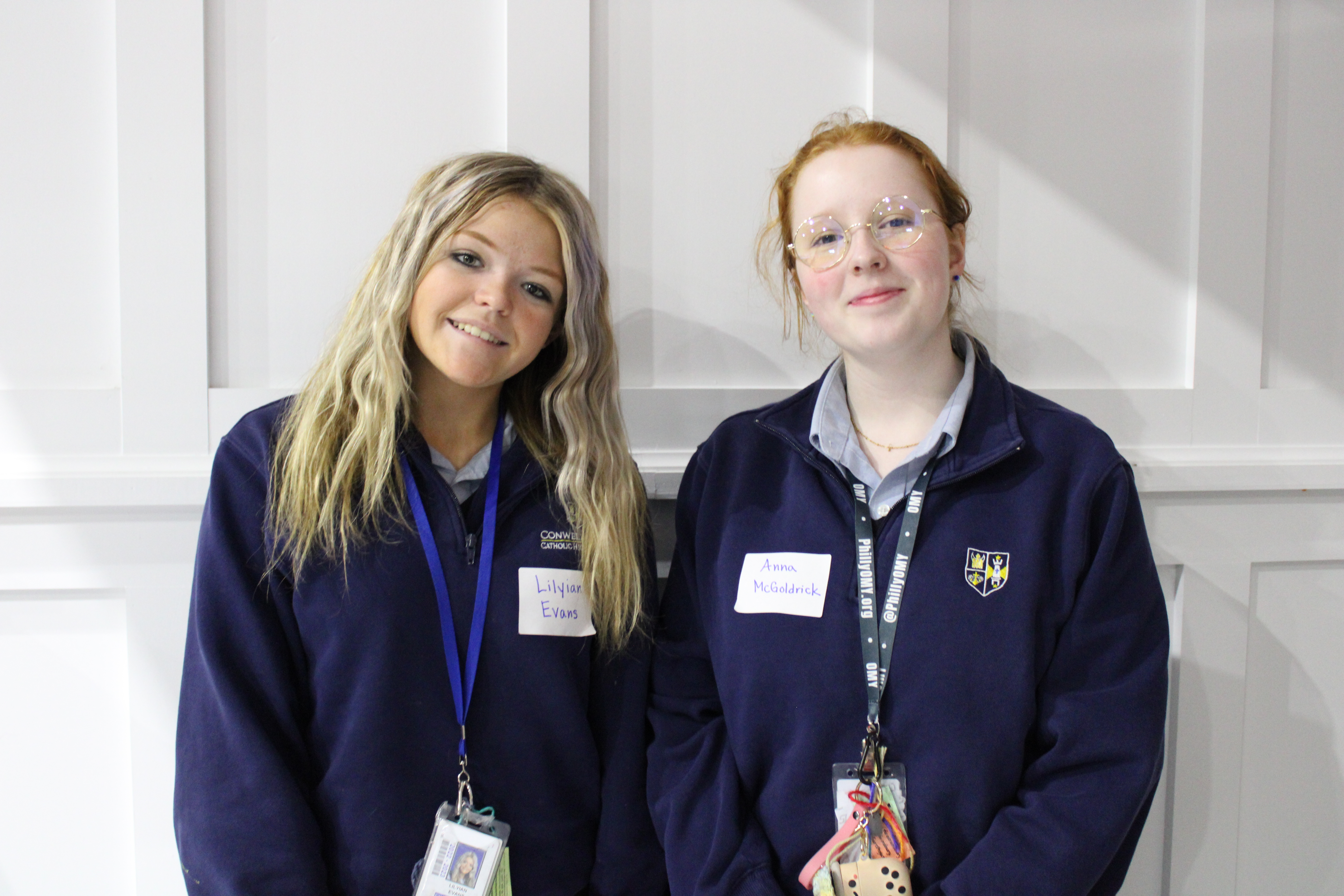 Lilyian Evans (Left) Anna McGoldrick (right)
On Saturday, January 28, 2023, DLFF Scholars Anna McGoldrick (CEC Class of '26) and Lilyian Evans (CEC Class of '26) took to the stage to compete in the annual Middletown Township Teen Talent Competition. The talent show was hosted by Middletown Township Parks & Rec and took place at the Oxford Valley Mall.
Anna and Lilyian competed in the talent competition separately. Anna performed "They Just Keep Moving The Line" from the musical Bombshell, and Lilyian sang a song called "In The Kitchen" by Renee Rapp. "I love how I was able to show my voice to many different people and show off my talent," said Lilyian. Both scholars prepared for the competition weeks leading up to the event.
Anna was named winner of the talent show with her outstanding musical performance. Anna was awarded a certificate for a one-hour recording session at R an M Music Studio, a two hour photoshoot, and a commemorative trophy. The talent show was judged by a panel of four people from various talent departments. "I enjoyed hearing and watching the talents of other teens in the area and performing for friends and family, as well as people just passing by, because my favorite thing is sharing my gifts with others," said Anna.
Anna was supportive of her fellow DLFF CEC Scholar, "Lilyian also did amazing, and if there was a second place she definitely would have received it. We both put in the same preparation as well."
Congratulations to both scholars for their success in sharing their talents with the community! We are so proud to have talented students in our scholar program who support one another.
To watch the performances, please click here.
(Lilyian's performance: 5:00)
(Anna's performance: 40:39)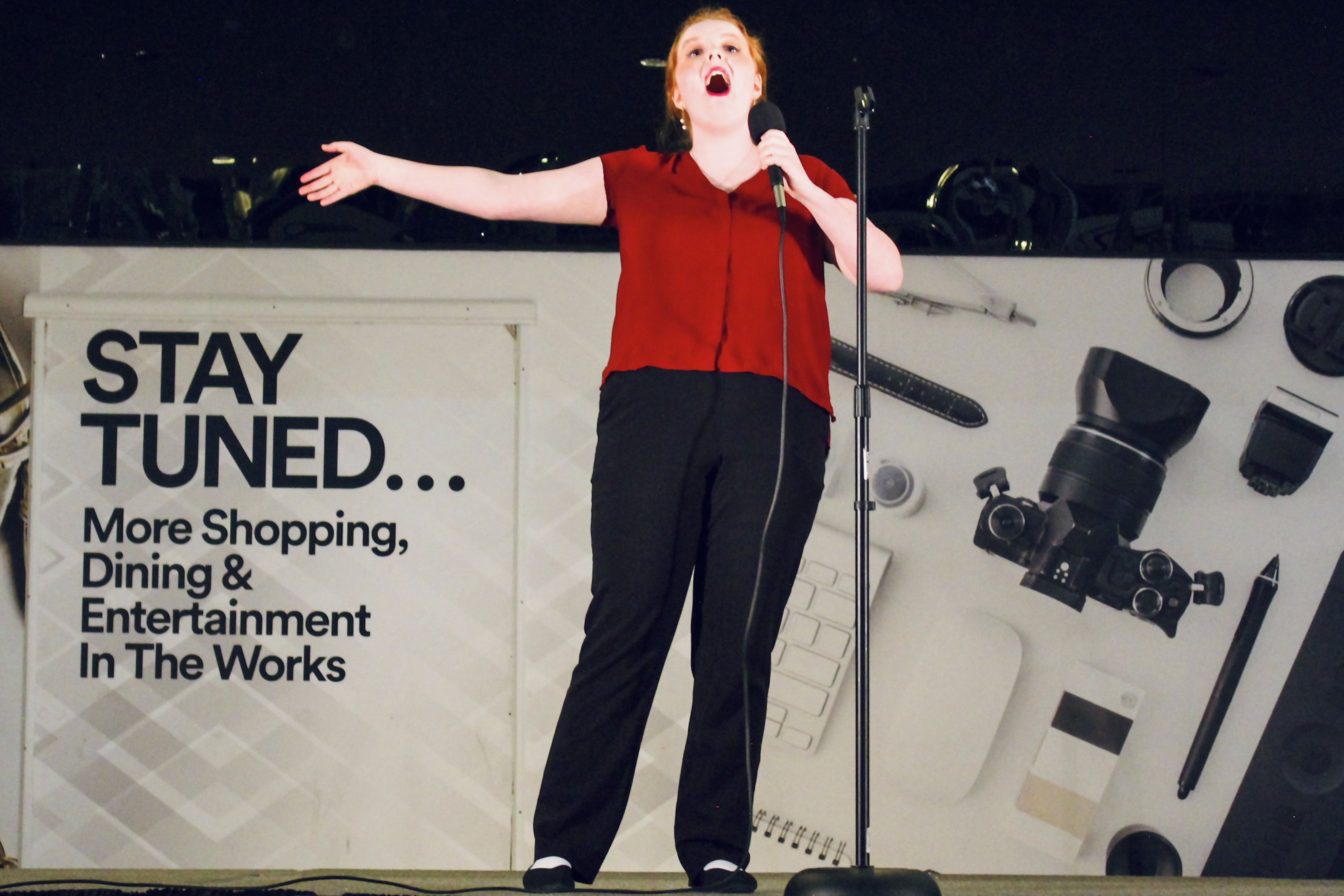 Anna singing "They Just Keep Moving The Line" from the musical Bombshell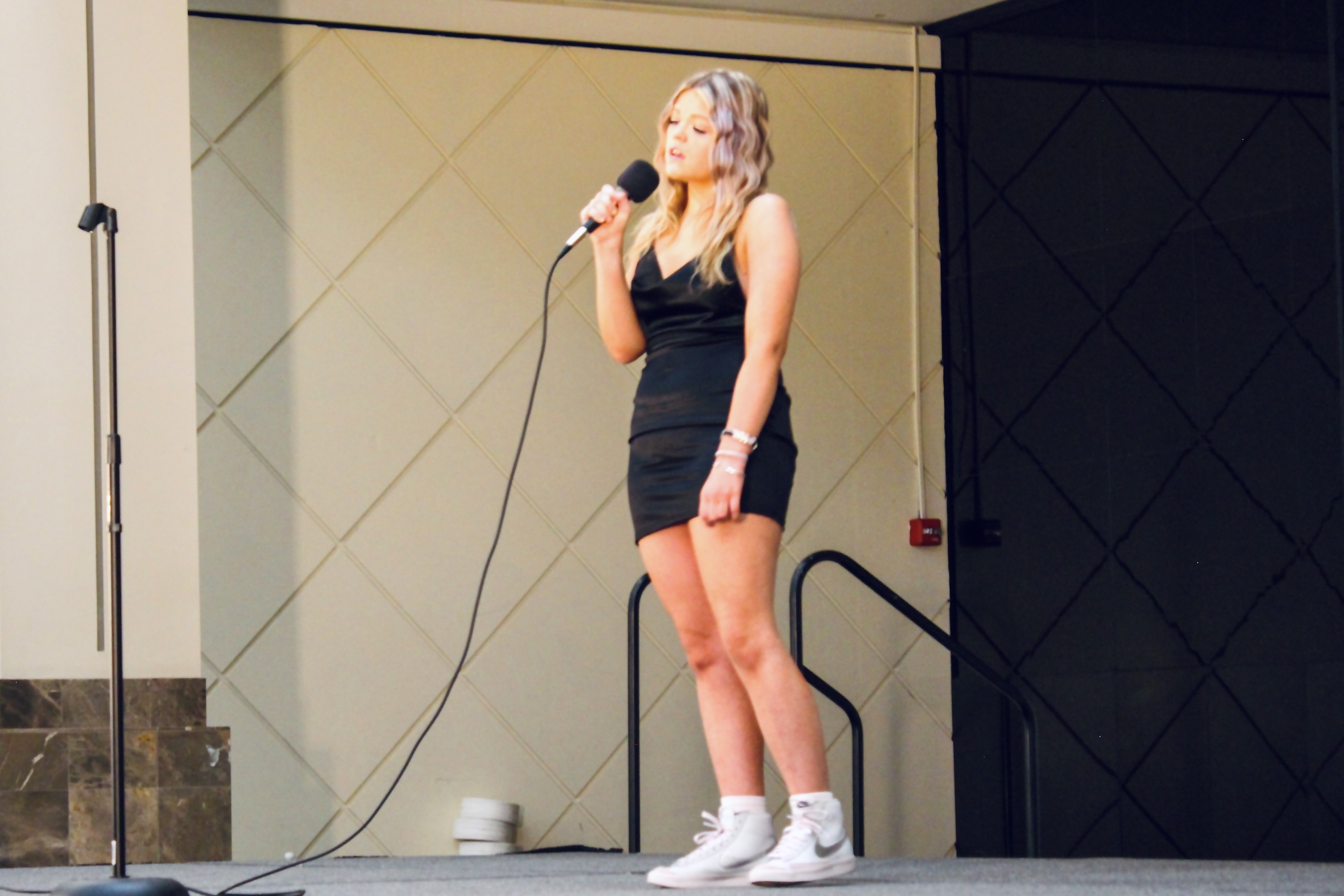 Lilyian singing "In The Kitchen" by Renee Rapp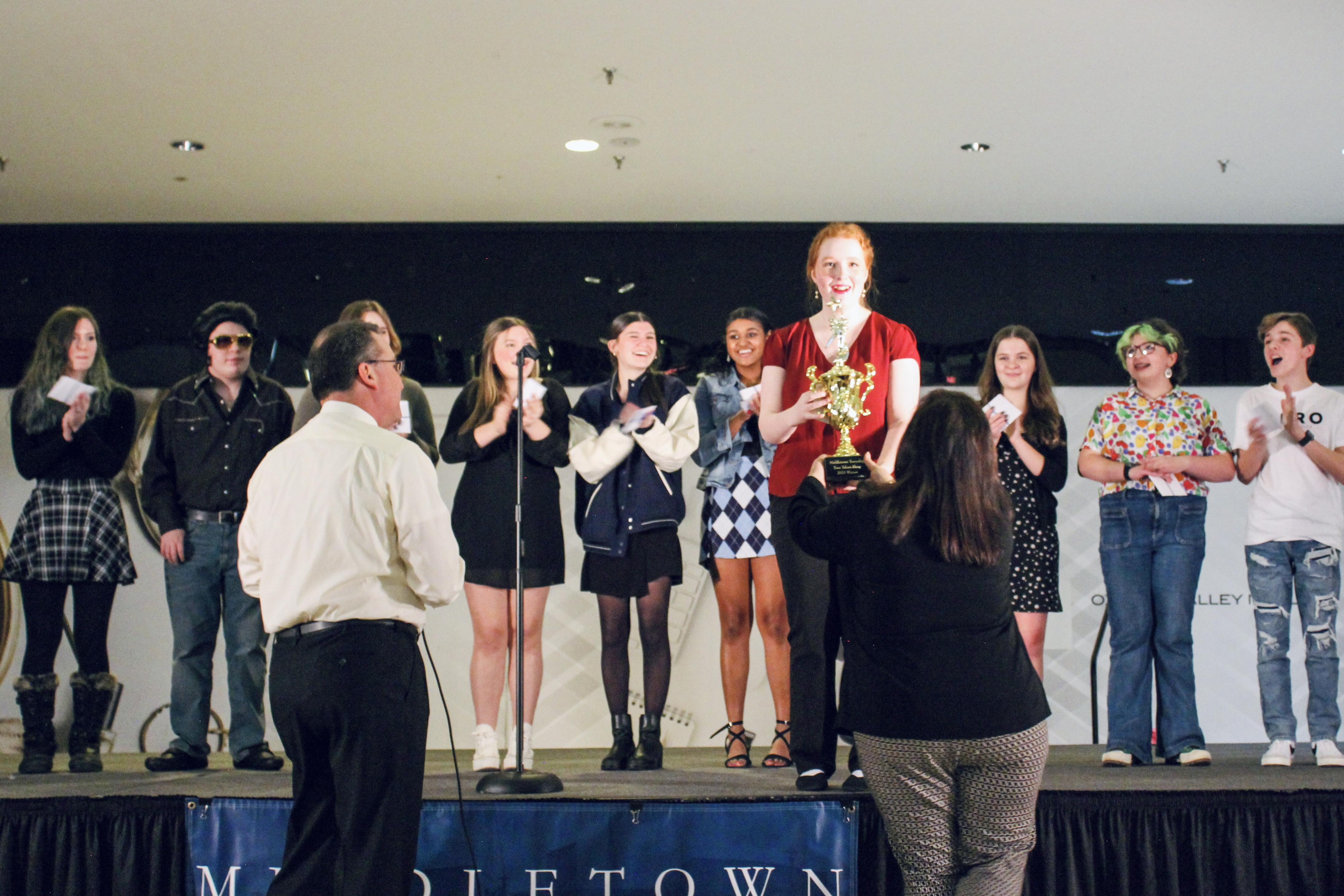 Anna receiving the winner's trophy