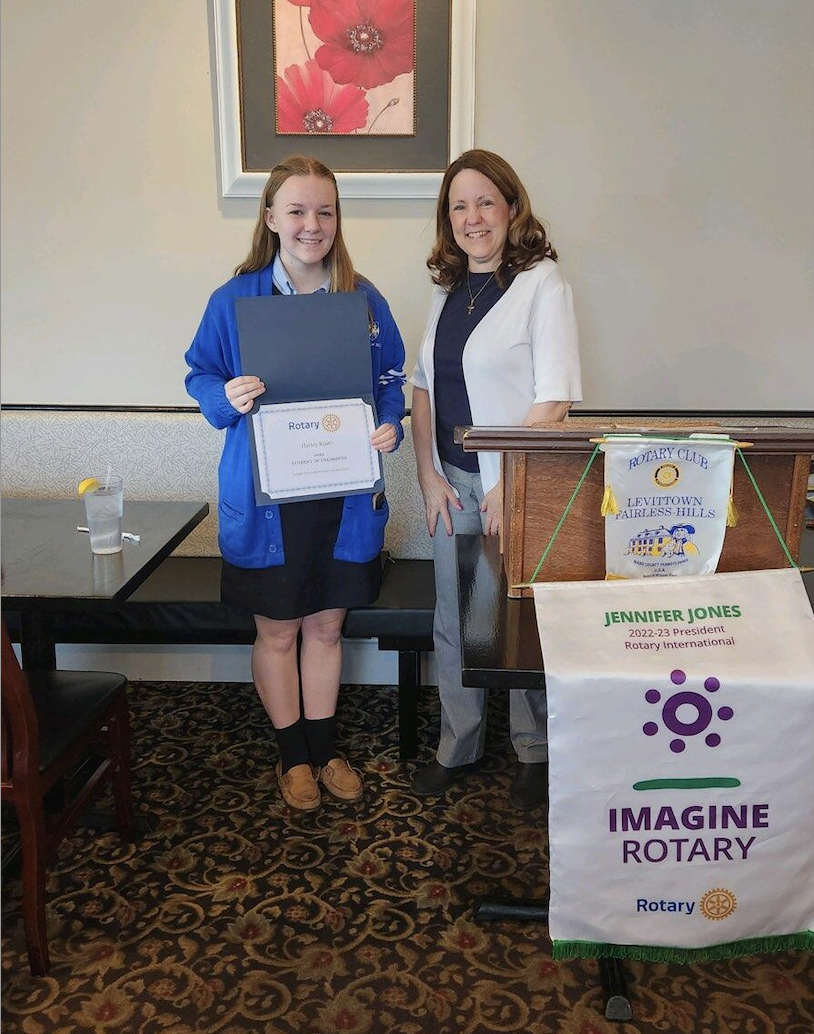 Harley Roach with Sue DiLiso, DLFF Executive Director/ Rotary Club Member
Congratulations to DLFF Scholar Harley Roach '23 who was recently selected by Conwell-Egan Catholic High School (CEC) to be the Levittown Fairless Hills Rotary Club's Student of the Month for April.
The Rotary Club's mission is "Service Above Self" and every year, one student from four area high schools is selected by their high school administration as the club's Student of the Month.
Suggestions for the candidate's characteristics are: those who demonstrate a strong connection to service, are committed to their school community, as well as those who demonstrate other positive character traits.
Harley is well-known as an outstanding performing arts student, the President of the National Honor Society, President of the CEC Chapter for Best Buddies, and has served in a leadership role for the school's Kairos retreat program.
From January through April, students are recognized by the Rotary Club for their achievements. Harley was introduced at an award ceremony hosted by the Rotary by Mr. Tom Kuchler, the Director of Performing Arts at CEC. Harley will be attending DeSales University as a Performing Arts Major. Harley hopes one day to utilize her Performing Arts as a means to represent social justice issues.
Harley was presented with a Student of the Month certificate and a $50 Amazon gift card.
Congratulations, Harley!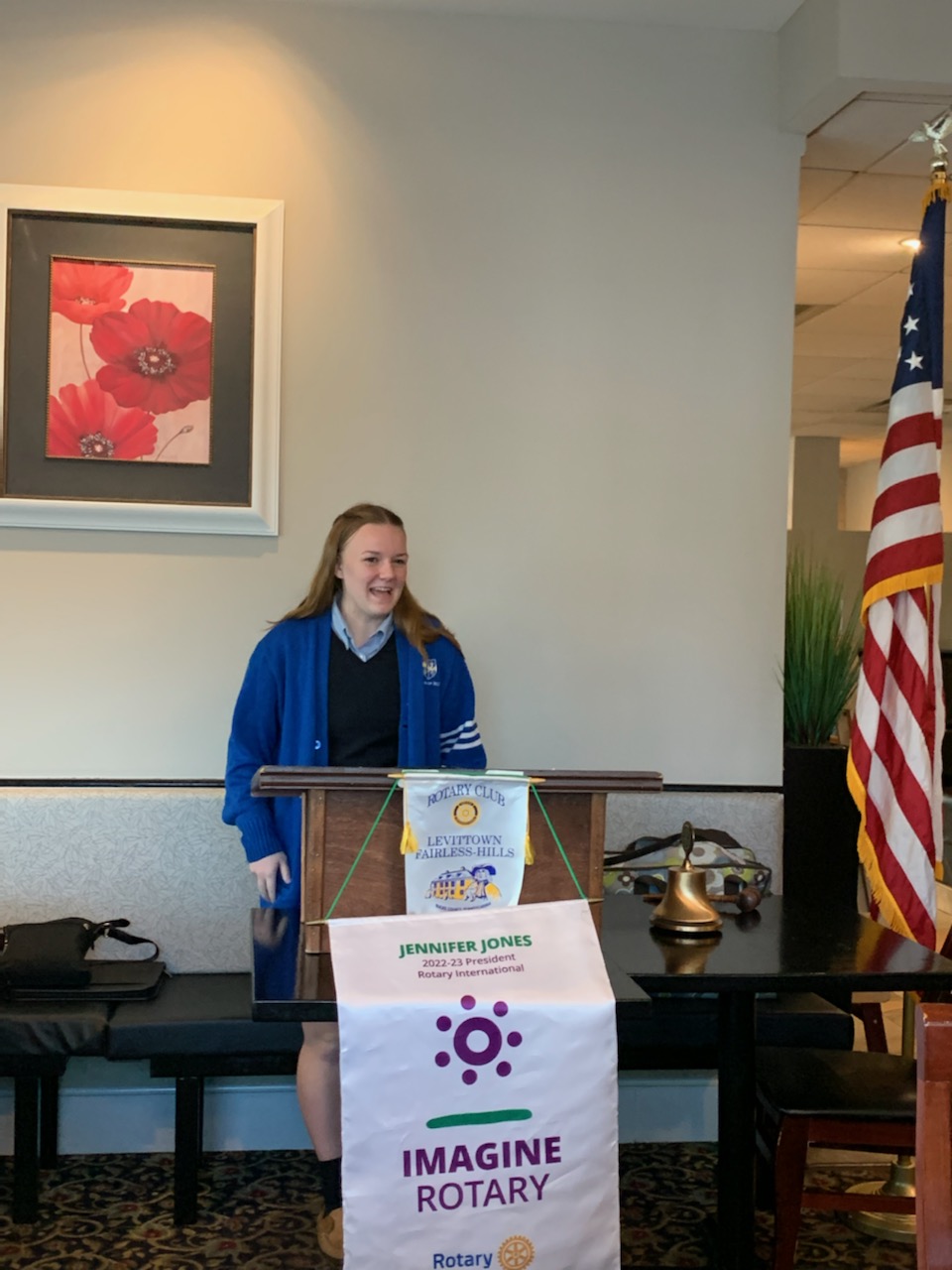 Harley Roach speaking at Rotary Club Meeting on 4/18/23.