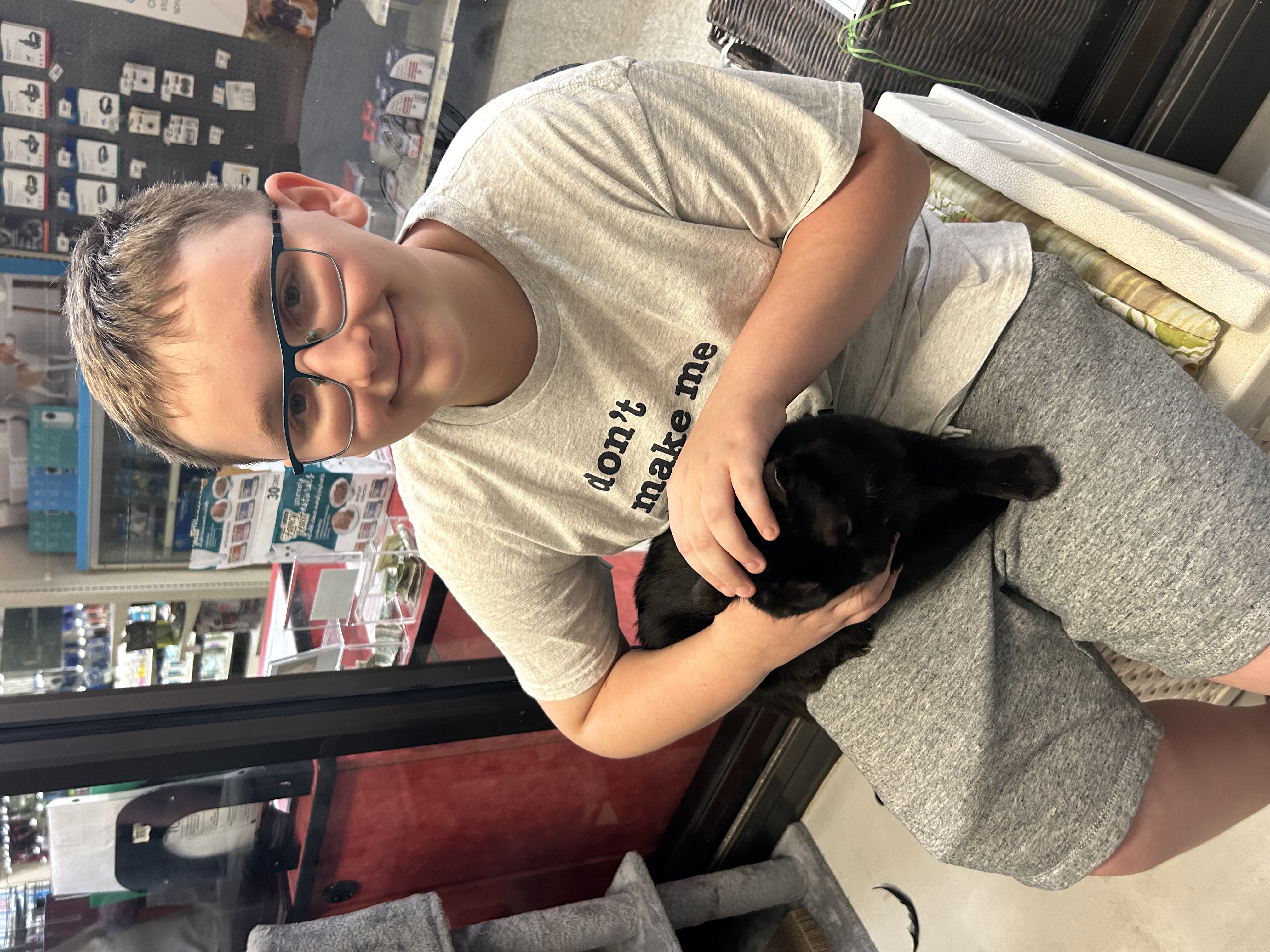 Joseph Kelly holding an adoptable cat while volunteering at Trenton Cat Rescue.
As a part of our Scholar Spotlight series, we sat down with DLFF Pathway Scholar Joseph Kelly to get to know more about him and his volunteerism this summer.
Pathway Scholar Joseph Kelly is headed into sixth grade at Holy Family Regional Catholic School this fall. Born and raised in Yardley, Joseph's favorite thing to do outside of school and community service is play video games. Joseph gives credit to his Dad for being his biggest inspiration. Joseph explains - after going through and overcoming challenges growing up, his Dad has never let that get in the way of giving back to his community.
For seven weeks this summer, Joseph volunteered up to twice a week for two hours each day with Trenton Cat Rescue. Joseph helped socialize cats who have not yet found their 'fur'ever home. He says the best thing about his volunteer efforts is that he feels a sense of accomplishment and joy while helping people and animals.
Wanting to do the best he could, Joseph was proactive in his training and took steps early on to ensure that the time he spent with each cat was successful. "I paid attention and asked questions," he continues, "I also focused on which cats I got along with, and which I did not so that it would be a good time for everyone."
Thanks to Trenton Cat Rescue, Joseph has been able to find a type of community service that he enjoys and will be able to continue throughout the rest of 2023.
As a sixth grader, Joseph has some of the most logged volunteer hours from DLFF's Summer of Service with a total of 19.25 hours. Joseph embodies the key DLFF characteristics of a Pathway Scholar. He is motivated, dedicated, passionate, and always working to unleash his potential while giving back to his community.
Congratulations on all your hard work, Joseph! We cannot wait to see all your future accomplishments.