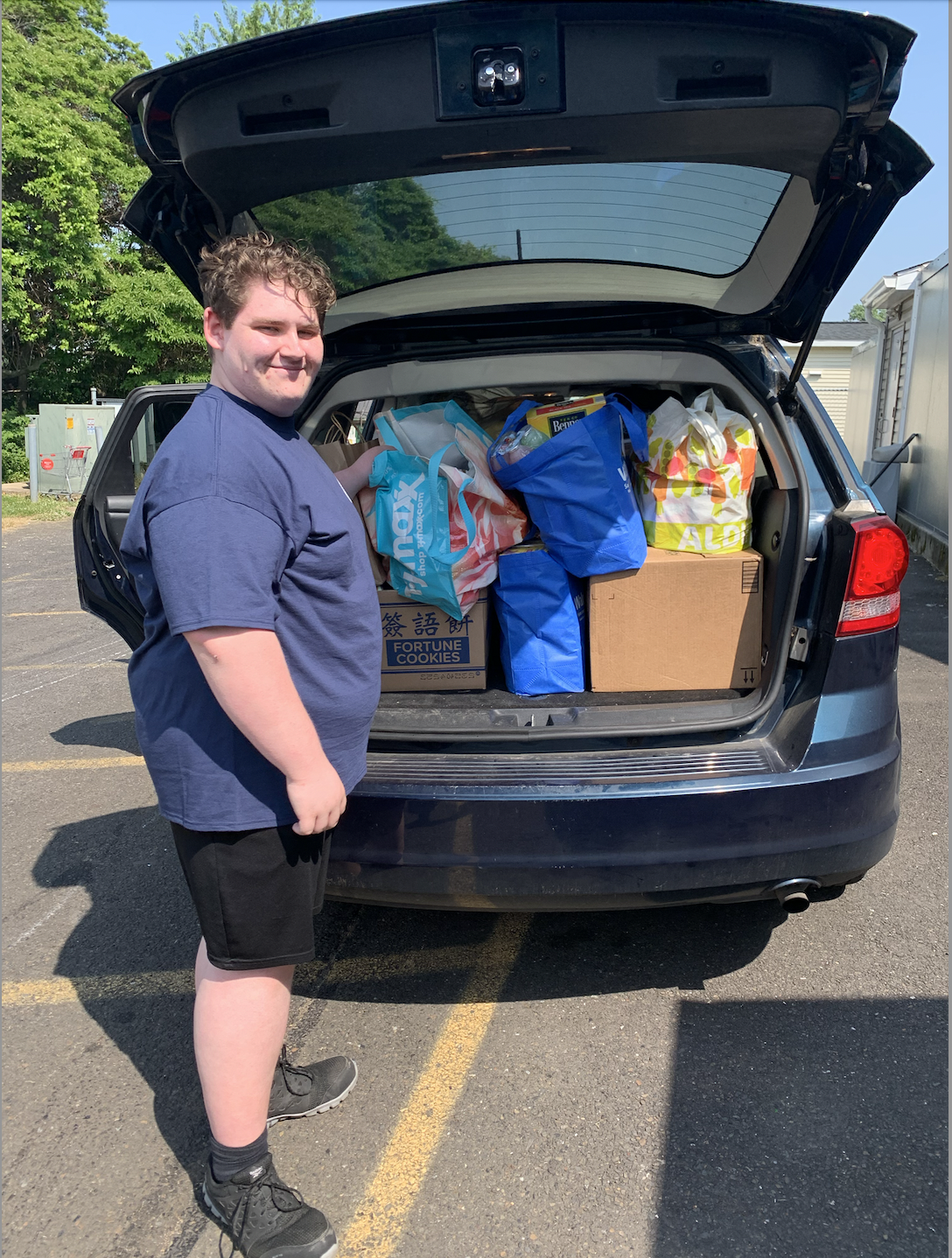 As a part of our Scholar Spotlight series, we sat down with DLFF scholar Matt Coppola to get to know more about him and various service projects that he's worked on within DLFF.
Matt Coppola is a rising senior at Conwell-Egan Catholic High School (CEC). Outside of the classroom, Matt enjoys playing the saxophone in the school band and is a member of the boys bowling team. Matt's biggest accomplishment is that he bowled his first ever 300 game at the Eastern PA regionals, "It was an overwhelming feeling knowing that I had accomplished something most bowlers don't ever do until they are adults," said Matt. Matt mentions that his parents inspire him the most because "they taught me to always treat others with respect and kindness." Matt's future plans are to volunteer more in the community and attend Cumberland University in Lebanon, Tennessee after graduation.
Recently, Matt initiated and led his very own food drive to benefit the Bucks County Emergency Shelter. Matt chose the Emergency Shelter because he knew that the shelter's food pantry is in need of donations during the summer months, as he has spent many hours volunteering at the shelter in the past. Matt began his collection by reaching out to local connections known to him for assistance in collecting the donation items. The majority of the donations came from Matt's elementary school, Pen Ryn, as well as Bowlero and Bristol Pike Lanes.
With the help of friends, family and the community, Matt has estimated that he has collected between 150-200 food items for the Emergency Shelter Food Pantry.
"I just want to say that the Emergency Shelter has some of the nicest workers and I want to thank them and Mrs. DiLisio for all the help in figuring out the exact items they needed," added Matt.
Matt plans to run another food drive sometime next year. Matt enjoys community service, "I like the feeling of doing what is right and the smile I am able to put on others faces."
"Matt has been a dedicated scholar-supporter of the Bucks County Emergency Shelter since his first year at CEC and I am thrilled to see him take on such an important project like this drive," said Mrs. DiLisio.
Way to take initiative and help people in our community. Great work, Matt!