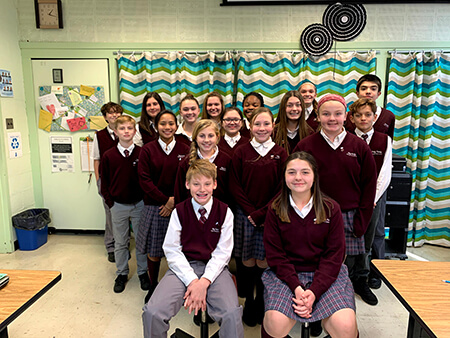 The DLFF Pathway Scholarship is offered to students entering 5th, 6th and 7th grades in schools participating in the Pathway Scholarship program. Recipients are awarded a $1,000 scholarship towards their annual tuition which is renewable through 8th grade if the student continues to meet school and DLFF policy guidelines.
Applications are available through the participating schools in late February and selections are made by each elementary school in late April.

To apply for the DLFF Pathway Scholarship, students must be enrolled in one of the following Lower Bucks County elementary schools:
Holy Family Regional Catholic School
Holy Trinity Catholic School
Our Lady of Grace Catholic School
Saint Andrew Catholic School
Saint Charles Borromeo Catholic School
Saint Ephrem Catholic School
Saint Ignatius of Antioch Catholic School
Saint Mark Catholic School
Saint Michael the Archangel School
DLFF recommends that recipients exhibit academic ability, leadership qualities, and collaborative and respectful effort in the classroom.