Back to Events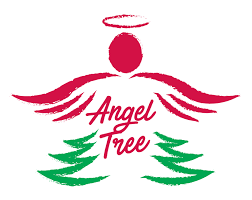 DLFF Christmas Angel Tree-Gift Collection
11/4/2019
Please join DLFF this Christmas as we participate once again in the Christmas Gala's Angel Tree Program. The Christmas Gala is a non-profit in Bristol, PA that provides Christmas presents to senior citizen's in our area who do not have any family or are below the poverty line. Last year we provided gifts for over 30 seniors. Let's see if we can beat that goal this year!
To participate, visit the DLFF Christmas Tree at Conwell-Egan between November 4th and November 25th and choose an angel gift tag. The tag will contain 3 items that are on a senior's wish list. Shop for at least one of the items and return your unwrapped present in a gift bag at one of the following collection dates:
November 15th, 2019
December 3rd, 2019
We will also have opportunities for DIY Holiday Cards and crafts. Please contact Mrs. Lynch if you would like to help.