In 2013 we established the Danaher Lynch Family Foundation with the purpose to help unleash the potential of people in our community.
We grew up and continue to live in the Bucks County area of Philadelphia, benefitting from wonderful families and friends, strong communities and a values-based Catholic education. This was a great foundation from which to launch successful careers, and raise our own families with joy and satisfaction.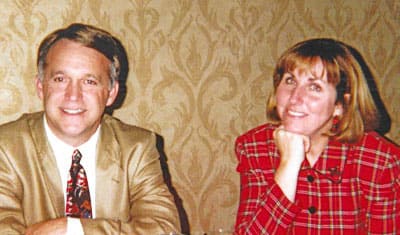 We believe very strongly that everyone has more potential than they realize as our own lives are a reflection of this. Having benefited greatly from those who cultivated the greater possibilities in us, we want to do the same for others.
Our foundation is primarily focused on supporting education by investing in students and the Catholic schools in the greater Philadelphia area. A good education makes many things possible and we want to do our part to enable this.
We give special thanks to our parents, John and Grace Danaher and Jim and Lorraine Lynch for raising us in such a special place and for emphasizing the importance of education.
Patty and Tom Lynch